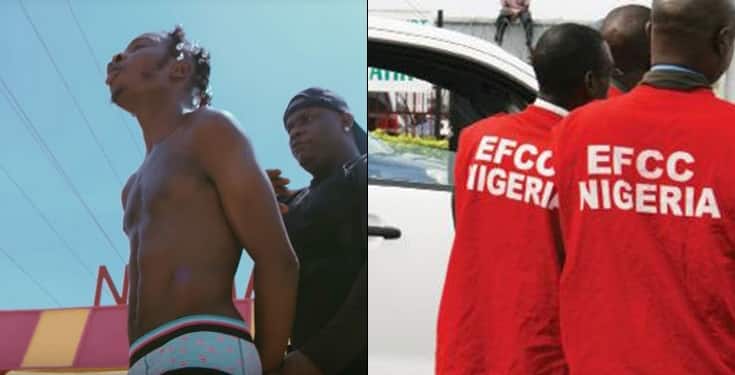 After spending 10-days behind bars, embattled rapper, Azeez Fashola, aka Naira Marley, will be arraigned at the Federal High Court in Lagos today to face 11 charges bordering on fraud against him for alleged credit card fraud.
The musician effectively risks seven years in jail if found guilty, as Section 33 (2) which he was accused of breaching, reads: "Any person who uses: a counterfeit access device; an unauthorised access device; an access device issued to another person; resulting in a loss or gain commits an offence and shall be liable on conviction to imprisonment for a term of not more than seven years or a fine of not more than N5,000,000.00 and forfeiture of the advantage or value derived from his act.
In the charge sheet released by EFCC, it was indicated that the singer signed and collected the original copy ahead of his arraignment.
The artiste was arrested last Friday along with four others including his friend and singer, Zlatan Ibile who has since been released on administrative bail.