Michelle Obama, the former First Lady, turned 58 on Monday, and her beloved husband, former President Barack Obama, offered her a heartfelt message.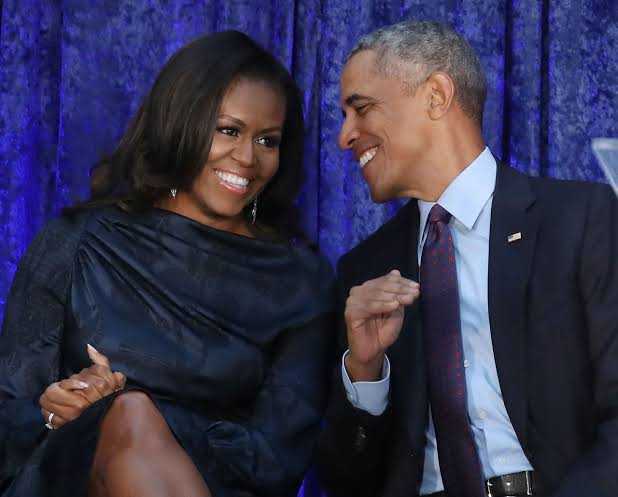 Ex president, Barack Obama took to social media on Sunday to share an absolutely sweet flashback photo along with a message about how much she means to him.
Malia, 22, and Sasha, 19, are the couple's two children; the couple had married in October 1992.
Obama shared a lovely photo of himself and his adoring wife with him pecking her, he captioned it;
"Happy birthday, Michelle. My love, my partner, my best friend…"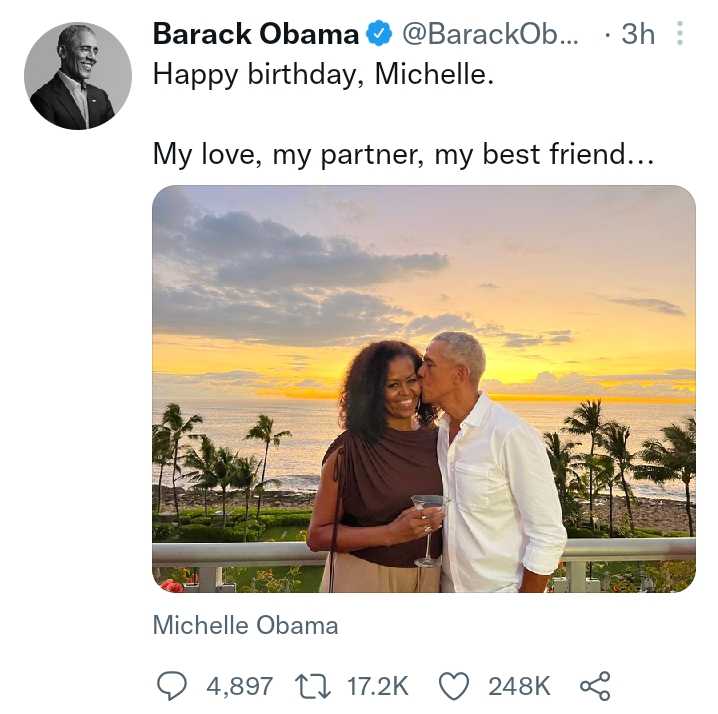 The illustrious couple remains a glowing inspiration for young couples.