An undisclosed lady has cried out about her body failing her as narrates the terrific thing her husband did to her.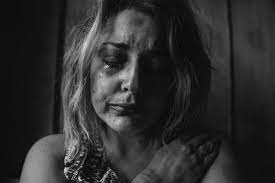 According to her, she had narrated that her husband has been annoying of late and very stubborn. She revealed how she initiated talking with him but it all proved abortive and she decided to play to his tune by being unresponsive when he needs her attention, but, unfortunately, things didn't work as planned.
Here's what she disclosed;
"My body has failed me honestly, like eeh….my husband really annoyed me and I tried talking to him about it but he was busy proving right whereas he was wrong o. It has to do with his stubbornness, he doesn't listen. So I decided to keep to myself. One of the nights, he came to my room to have sex, !gave in because I am not the type to deny my partner sex but then! ended up moaning alot during the sexual intercourse, like how??? I am not supposed to Moan. He will no longer understand that he did offend me. Like I have lost this fight. How do I go about this now?