Entertainment News
Moment Destiny Etiko bursts with joy as Zubby Michael showers her with bundles of cash at her birthday party [Video]
Nollywood actor, Zubby Michael staged a stunt at his colleague, Destiny Etiko's birthday party on Saturday, leaving the latter in a state of elation.
Destiny whose birthday celebration has continued to make waves online couldnt control the excitement of seeing Zubby storm her party with wads of cash.
Prior to the party, the celebrant had earlier taken to social media to share some steamy new photos to mark the occassion.
The Enugu-based voluptuous screen diva took to her Instagram page to share some gorgeous photos from her birthday shoot as she turned 33.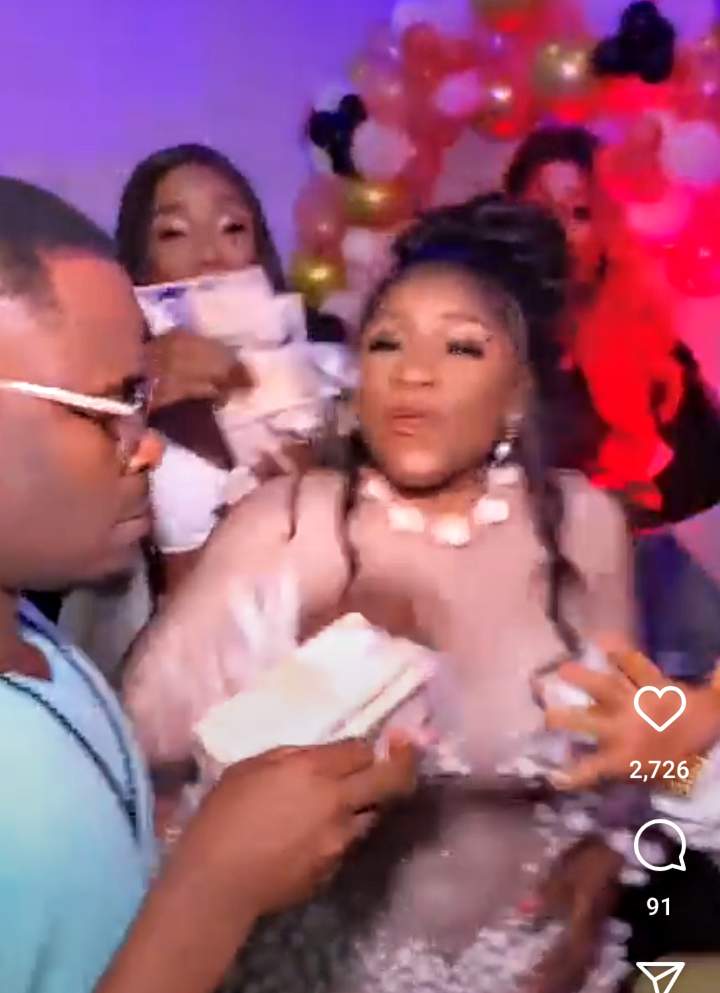 In one of her posts, she captioned: "Growing up, everyone around me spent their time trying to be great.
"I am one of the lucky ones who has always been great and I am so proud of myself and what I have been able to achieve in my age. All glory to God almighty "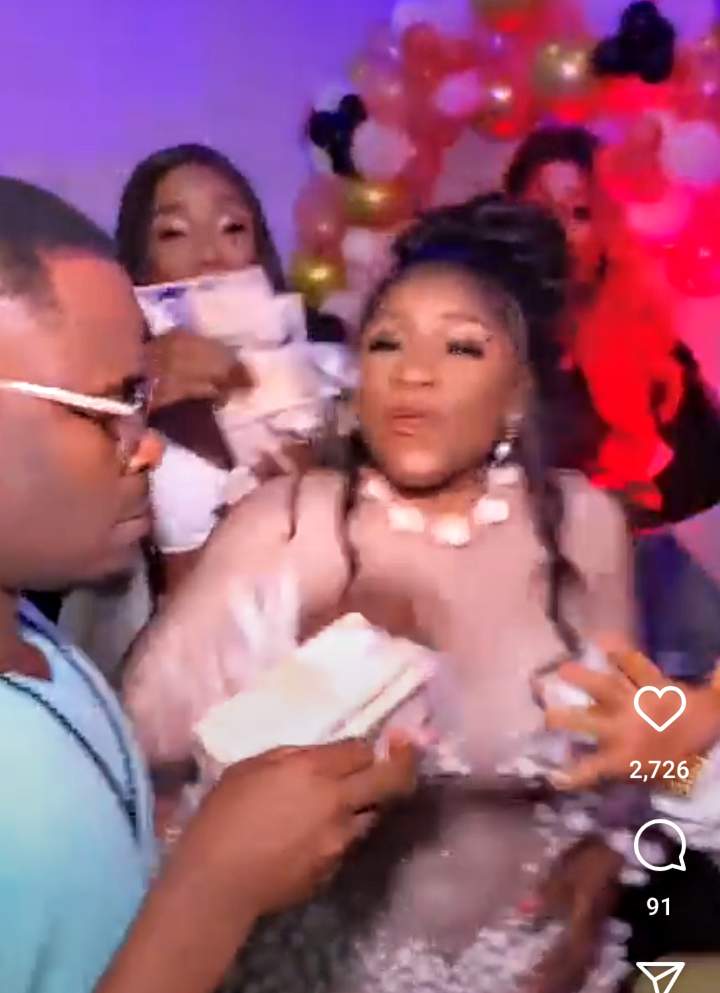 Watch Zubby Michael Shower Her With Cash At Her Birthday Party