Fire is currently razing Mile 12 Market in Lagos State, barely seven days after another market in Ajah area of Lagos burst into flames.
The fire which began in the early hours of Thursday ravaged the famous Mile 12 Market in Lagos.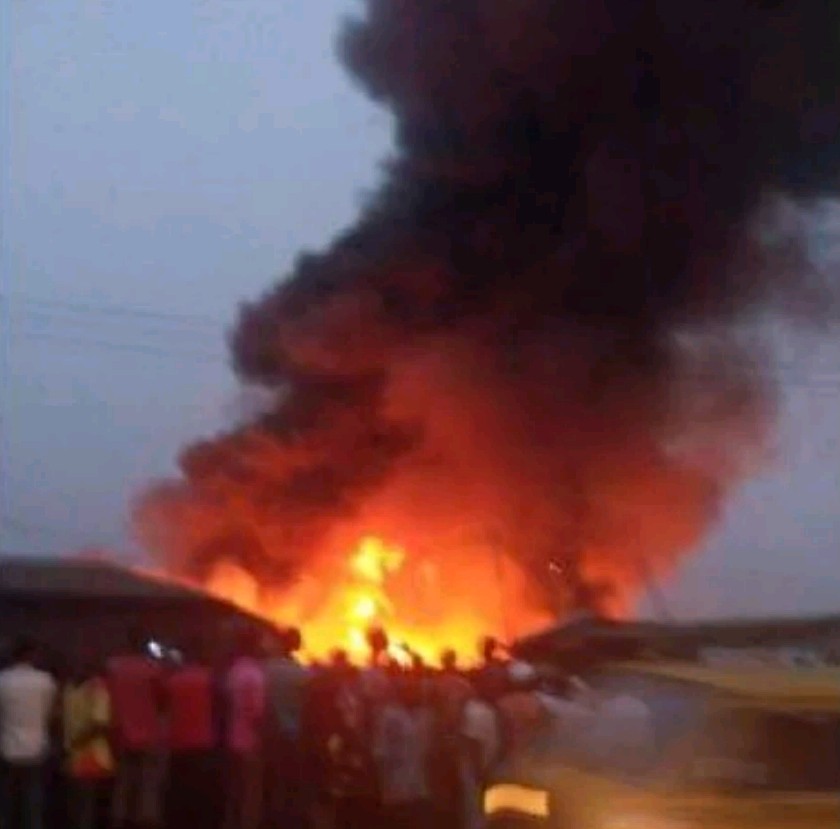 While the fire is still raging, dealers in the market known for the sales of perishable items, are hastily approaching the state emergency service and firemen for help to extinguish the fire.
At the time of filing this report, the cause of the fire was not known.