An auto repairman has taken to social media to recount his shocking encounter with multiple agencies of law enforcement.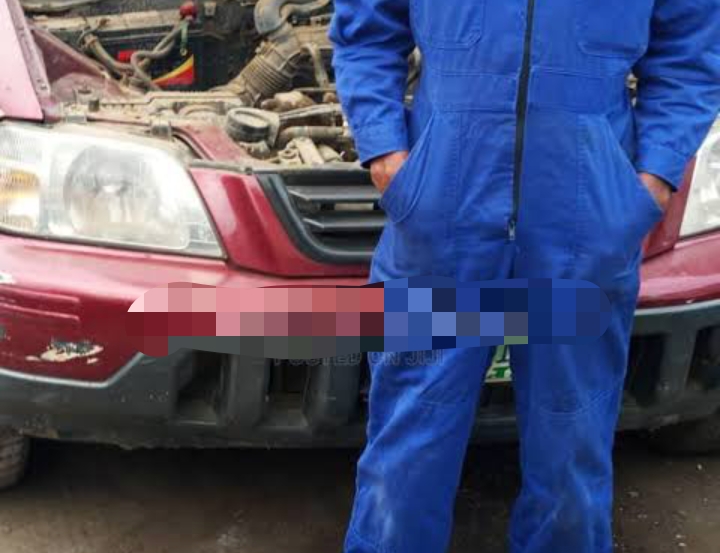 The mechanic revealed that he was stopped by three agencies of law enforcement and it all happened in one day in Lagos.
According to a Twitter user who shared the post, the repairman took to his WhatsApp to lament about his ordeal as he revealed how it happened.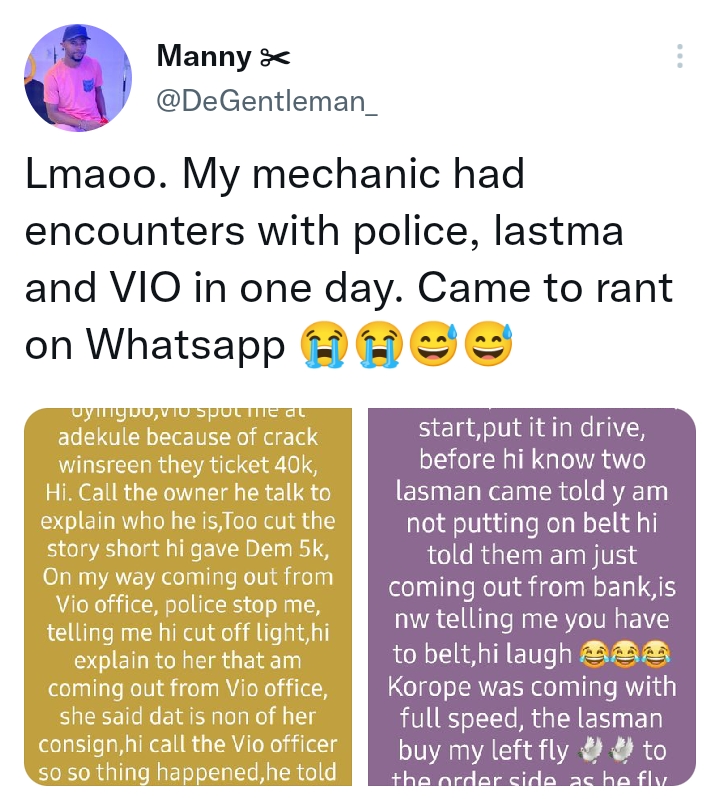 According to the mechanic identified as Akorede, he was first blocked by VIO agent at Oyingbo and questioned about his fractured windscreen.
The inspector attempted to force him to pay a N40k fine, but after speaking with the owner of the car and explaining things, he was only allowed to go after paying N5k.
While driving out of VIO office, he was pulled over by a police officer who accused him of violating traffic lights. He explained why, but the officer paid no attention; however, he took advantage of an opportunity to flee when officer was talking to someone else.
At Alagomeji, just when he had finished making use of ATM, LASTMA officials rushed him, ready to fine him for not wearing a belt.
See his post below: