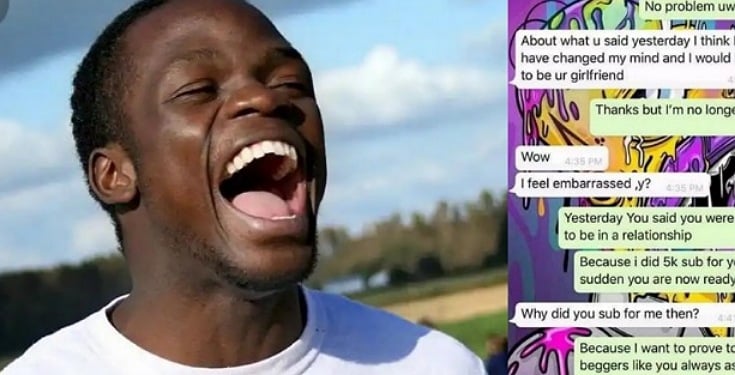 A Nigerian man identified as Henry has shared his whatsapp conversation with a lady who accepted his proposal after he sent her 5k for subscription.
Henry had asked the young lady to be his girlfriend and at first, she bluntly refused his proposal without giving him a reason for rejecting him.
However, a peep into their conversation which was shared, shows the young lady changing her decision after Henry wired 5k into her account for subscription.
She quickly accepted to be his date, but Henry turned it down this time, insisting that he's no longer interested in the relationship.
The lady got mad and asked why he sent her the airtime in the first place. Henry said it's because 'givers never lack".
Read their conversation below;