A Nigerian businessman, Chima Smart Nwaneri, has taken to Twitter to reveal how an iron protector prevented his shop from being robbed in Owerri, Imo State.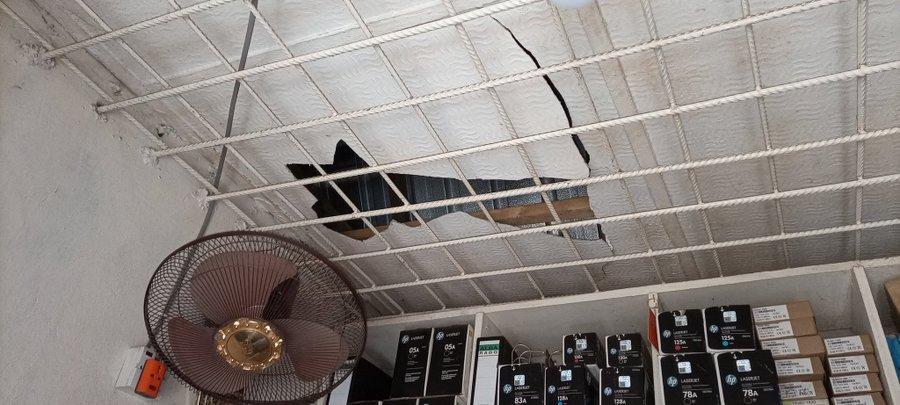 Chima thanked God for wisdom saying they couldn't access his goods because of the protector on his ceiling.
Chima wrote on his Twitter account;
"So robbers visited my office where i do my business, but I thank God for wisdom, they couldn't enter because of the protector on the ceiling..
Help me thank God…."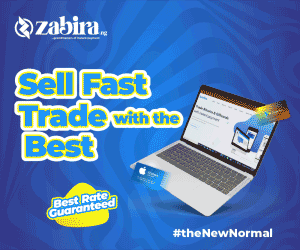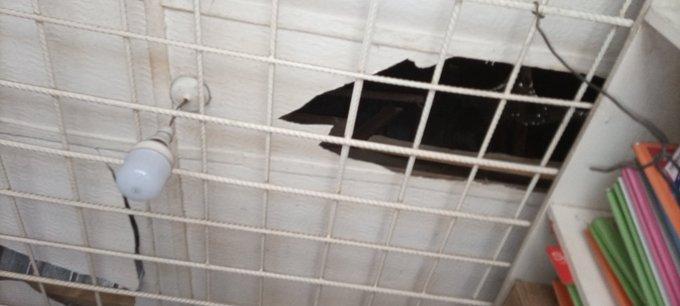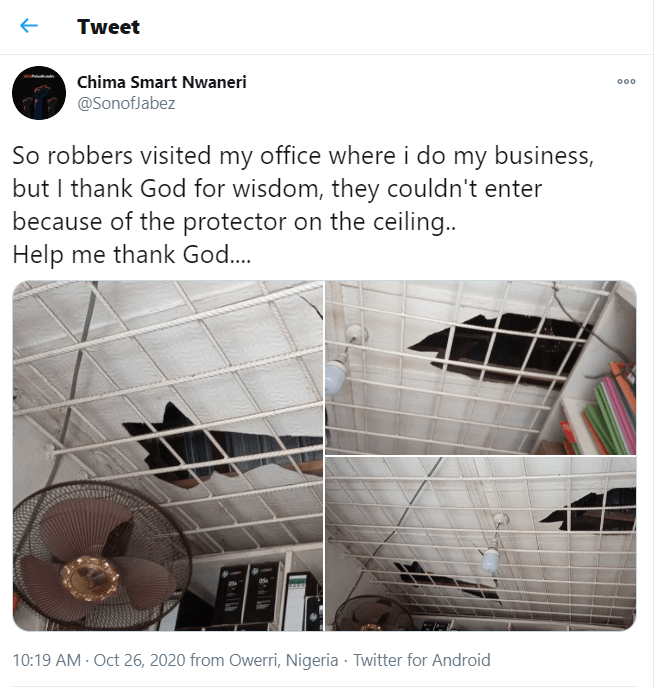 This comes as thugs and looters took over the streets since last week, destroying and carting away with people's goods.