Viral News
Man laments after receiving biscuit, boiled egg & coffee as breakfast in Ibadan hotel
Man takes to social media to lament the type of breakfast in bed he got after passing a night in a hotel in Ibadan.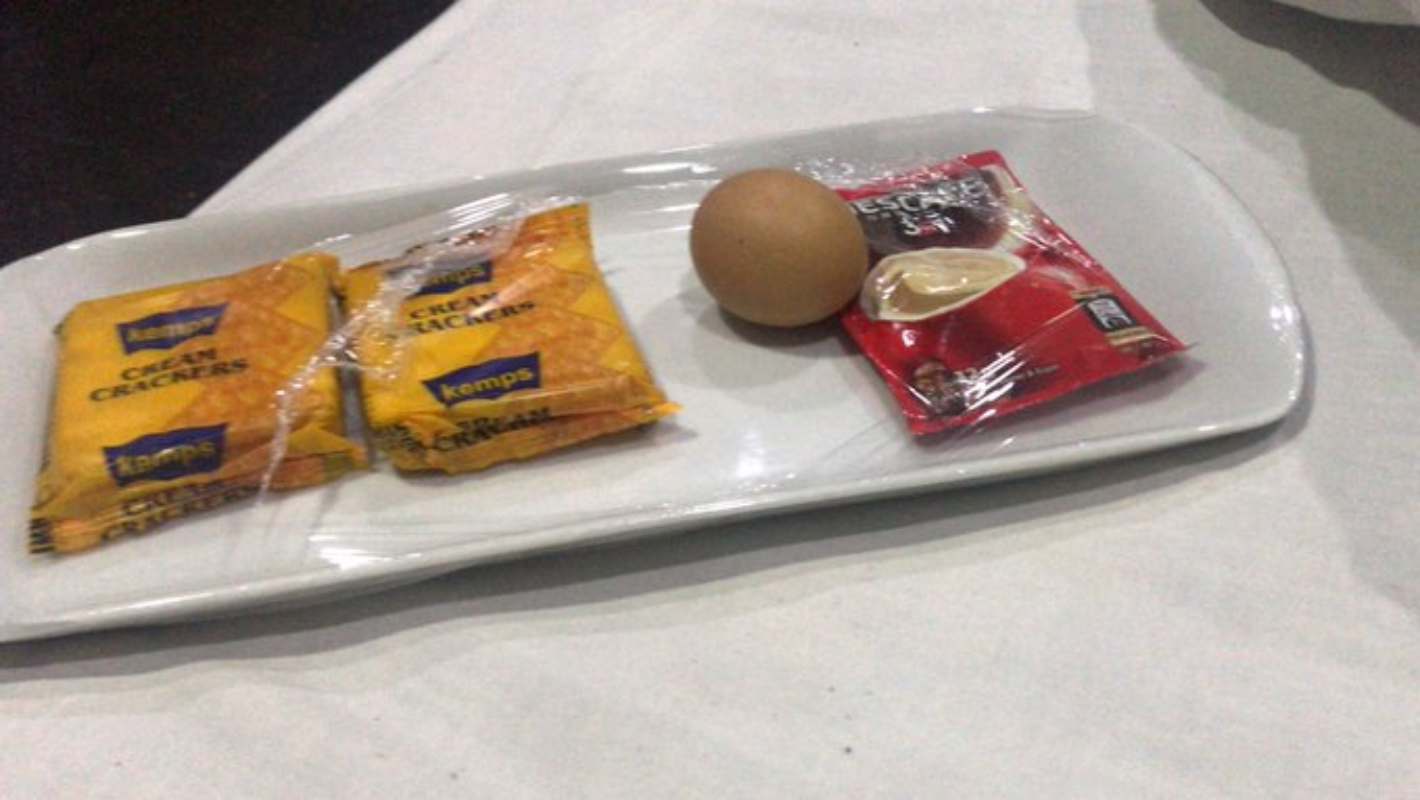 According to a Twitter user identified as Deji with username @Oj_deji, the breakfast in bed caught him unaware as he was hoping for something more nutritious other than two biscuits, one boiled egg, and a raw sachet of coffee.
The picture of the meal however triggered reactions online after it went viral in a matter of minutes.
See some reactions below …
"Even 5 stars Sparkles hotel don't give breakfast in bed in Lagos abeg add some respect to Ibadan iwo losi," a user wrote.