A Twitter user with the handle @BobPhondo who is set to walk down the aisle with his fiancée, has listed all the things she has done for him on the platform.
The young man recounted how his fiancée paid his rent when she realized he had no place to stay when they met.
He also disclosed that she bought him his first car, gave him her laptop when his own was bad, covered costs of their dates for a year among other things.
See his tweet below;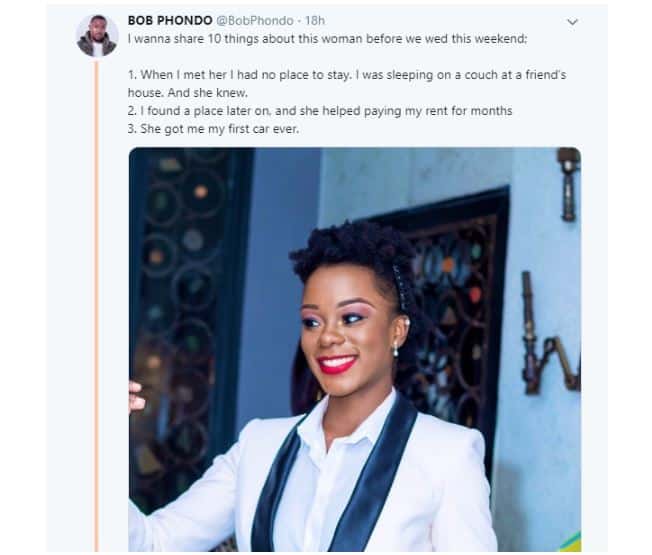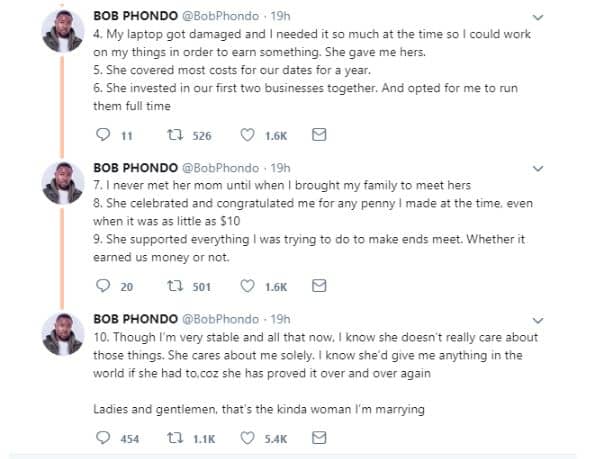 However he got told by Twitters users that he is getting adopted, as they also described his fiancée as a 'hobosexual' and attached the 'gold-digger' tag to him.
See some comments below;