Twitter user, Cerebrone has dished out an advice to poor men who compete with wealthy men for the attention of a lady they love.
Cerebrone advised them to focus on making money rather than getting the girl's attention because they will surely lose the fight.
He tweeted;
"If you be below funds guy wey dey battle with *good man* wey get bar, for heart of woman wey you both love, you go lose. 99%.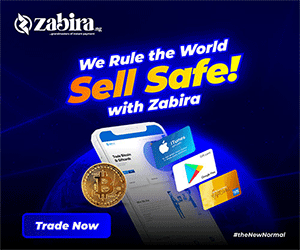 Because he can do gestures that'll blow her mind. You can't compete. Basic spontaneity that you can't do because funds low will make you look unserious.
The other guy give am surprise call, ask "hey you. Wanna ditch all that stress and go somewhere fun? It's a surprise". E show, pick am up. Dem go create memories.
You dey inside bus, dey sweat inside traffic. Shey na from inside danfo you wan dey run that kain spontaneous waka?
You come manage run one spontaneous parole with Uber. E drain 15k for your hand in one day. You no mind. All for love. But ah, you go pay dearly for am for the next 2 weeks.
But you don set standard now. And you no fit keep up because funds low. 2 months, nothing. No follow up.Meanwhile, the other guy with him fresh suit & tie looking like eligible bachelor dey consistent die. Every week, new surprise. E don listen/pay attention to the kain things wey she like. E dey surprise her with those things at least once a week. Making her feel special & seen.
While you still dey stage 1 of the toasting, baba don clear level 7. Speeding things along. And remember, he's a really good guy. Fine boy. Fresh cut. Has his shit together. A wonderful guy.
You sef be wonderful guy but funds dey limit you. At some point, you gats let her go. No be your fault, no be her fault, no be him fault. Life just dey as e dey.
At the end of the day, na funds dey move things along. Na funds dey make you look serious. Na funds dey enable you to dey consistent enough. You no fit even see her often enough because of bar bruh. Just gats swallow your L & move. And you learn the lesson.
Romance dey hard to put together if funds no dey. Of course, not impossible. But e hard, especially when you're the one doing the wooing…especially when you're fighting for her heart with good men wey hold funds. Pele."
If you be below funds guy wey dey battle with *good man* wey get bar, for heart of woman wey you both love, you go lose. 99%.

Because he can do gestures that'll blow her mind. You can't compete. Basic spontaneity that you can't do because funds low will make you look unserious.

— s. (@Cerebrone) March 21, 2021