Mama Ariella bursts into tears as she calls out Gov. Wike for allegedly demolishing her family's house in Port Harcourt [Video]
Nollywood actress and content creator, Mama Ariella has tearfully called out Governor Nyesom Wike of Rivers State for allegedly demolishing her family's home that belonged to her late father-in-law in Port Harcourt.
Expressing her sorrow in a video she shared on her Instagram channel, the actress stated that she is currently shattered alongside her husband who could no longer stand the thought of Wike's action.
Captioning the teary video, she wrote: "I try my best to show kindness, I'm out here everyday telling you guys "be kind to one another," help yourselves, we are all we have. Yet kindness has eluded me and I'm so shattered. I was so close to my mother in law so this one hit me deep in my heart. 
"My husband is one of the strongest person I have ever met. The fact that this happened and I'm sure it broke him but he didn't want to tell me because he knew I would cry. He finally told me just now. Gov. Nyesom Wike thank you for erasing my family's memorials. May karma give you what you deserve in life.
For over 35 years my inlaw owned this property and just in a twinkle of an eye it's gone. Atleast I have a voice and I can speak out but Gov wike rendered thousands of people homeless, threw their things onto the street yet nobody said a word."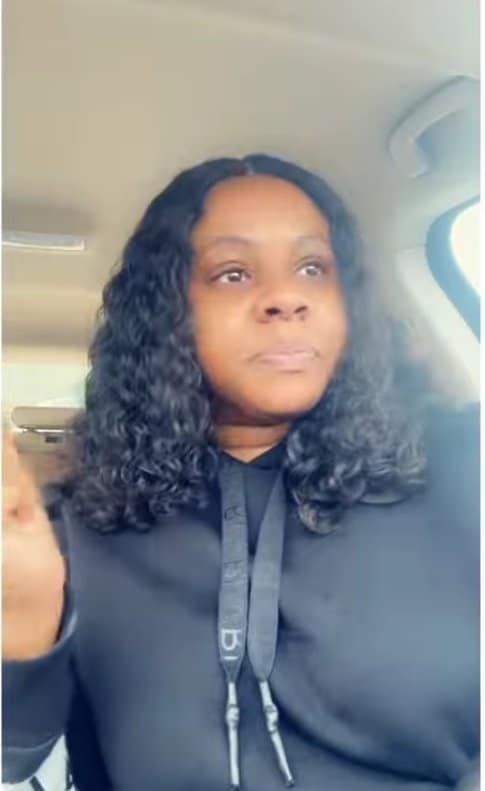 Reacting, one queensluxurystore joined in dragging the Rivers State governor underneath the comment section.
@queensluxurystore wrote: "This is really sad. I don't know what people are turning politice to, a medium where some of them use their power in securing property that is not there's for there self and generations unborn…very sad. Come an [..] sabadanladi This was how wike destroyed houses and shops in my area (eleme), for no just reason, one week warning and no settlement, our house was lucky to had not been marked, many people till now are still miserable due to tha[…]"
Watch The Video Below
https://www.instagram.com/tv/Cd5VWOJqMrB/?igshid=YmMyMTA2M2Y=