Former spokesperson of the Nigerian Army, Brigadier General Sani Usman(rtd) has claimed that there is so written code saying the military shouldn't intervene because the other person is holding the national flag.
Recall, some Nigerians on Twitter implored protesters to hold the national flag during protest, alleging that the military can't shoot someone holding the national flag.
Usman who spoke on ARISE News on Wednesday, October 27th, stated that there is no written code which confirms that, adding that the military is allowed to intervene, especially when there is a threat to life.
In his words;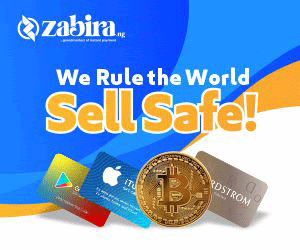 "Whenever the military are going out, there's clearly spelled out guidelines, rules of engagement, code of conduct, who does what, when and how. Therefore, you cannot be oblivious of the fact that somebody holding Nigerian flag and he's going to kill someone and you'll fold your arms.
"People were saying there is a written code, infact they attribute it to a particular colonel whose son said that the father told him that they should do that and they shared it on Twitter.
What I'm trying to make you understand is that there is no such thing that you should be oblivious of the fact that somebody is threatening someone's life and you are so sure that if you do not intervene, the person will be killed, and simply because the other person is holding a national flag, or singing national anthem, just look at it."