Landlord reportedly sends young man packing after EFCC warned against renting house to yahoo boys [Video]
The Economic and Financial Crimes Commission, EFCC's warning to landlords has reportedly caused reactions against internet fraudsters, popularly known as yahoo boys, in the country.
The antigraft agency had declared that landlords risk spending 15 years in jail for renting their houses to yahoo boys.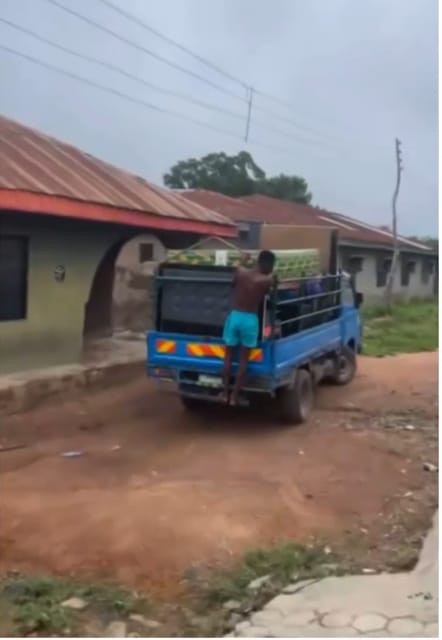 Barely a day after the annoucement, a young man was reportedly sent packing from his apartment by his landlord.
A video which surfaced on social media shows the embattled young man hanging on a truck which was transporting his belongings.
It was learnt that his landlord who suspected the source of his income sent him packing due to fear.
Watch The Video Below
Meanwhile, the EfCC had also announced a scheduled seminar where the matter which has received huge backlash would be debated.
"Okay now! What a juicy topic! E go sweet wella! Landlord way yaho-boy dey stay for him house, my people, na 15 years imprisonment for the landlord o! E don set!
"The #EFCC is pleased to invite the general public to the tenth edition of #EFCCConnect an open forum with members of the public as we discuss, "Landlord: Give Your House to Yahoo Boys, Spend 15 Years in Jail".
"Date: June 29, 2022 (Tomorrow) Venue: Twitter Spaces @OfficialEFCC Time: 6pm Invite the landlords you know! Make we yan!" EFCC wrote.