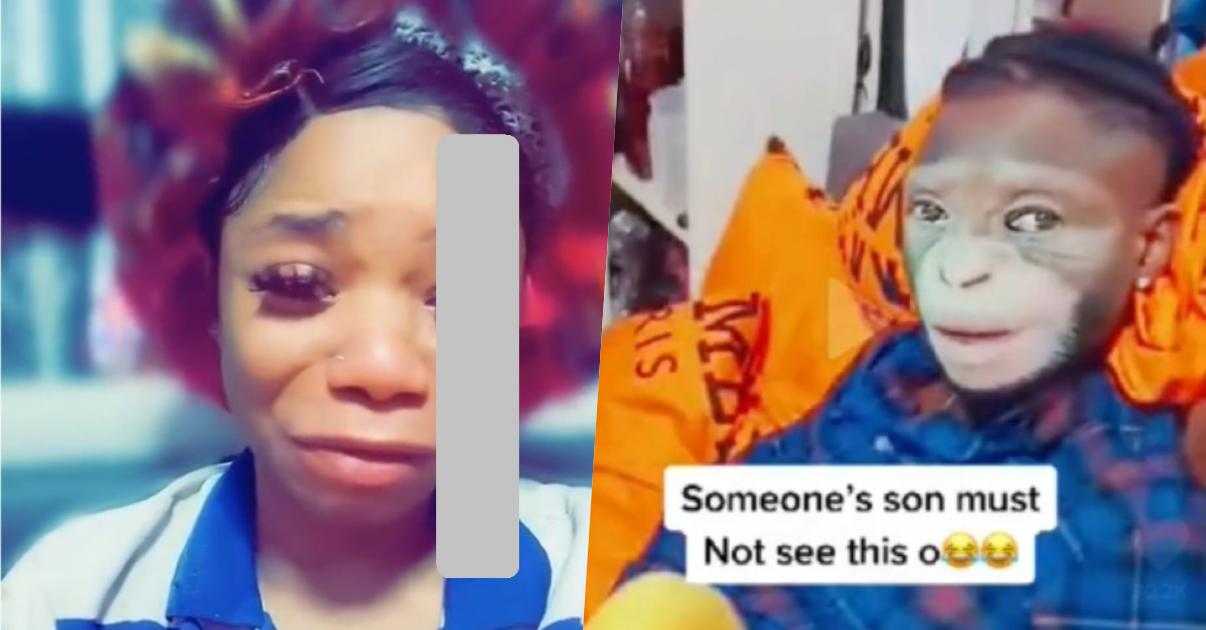 News
Lady tenders public apology to boyfriend after getting blocked following viral video of him on 'monkey filter' (Video)
Young lady expresses regret following a viral video of her boyfriend on a 'monkey filter' which attracted hurtful comments towards her race.
The video had made rounds across the internet space some hours ago that captured the moment a man with a monkey filter on his face was handed a banana by a lady who insisted that he says 'thank you.'
The lady in the viral video takes to social media to tender a public apology to her man following hurtful comments that triggered her man to block her.
"Good evening ma/sir I am the lady that made the video you posted about a guy with filtered monkey face, some people are abusing me for doing it that am giving the white peoples the right to do Same to blacks… the video is all over TikTok and YouTube, they've turned it into a racist thing… please help me post this video what I did was just for fun and nothing more, I have no idea that it's going to go viral this way," she wrote.
Watch the video below …
View this post on Instagram