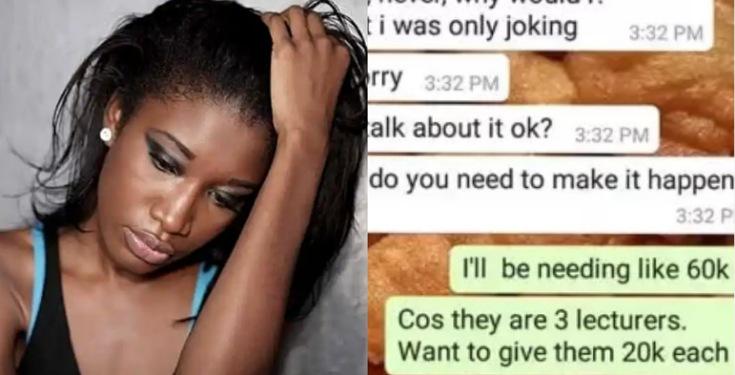 Viral News
Lady shares chat with fiance who called off their wedding after she demanded N60,000 to sort 3 lecturers
A Nigerian man recently ended his relationship with his fiancee because she demanded money for sorting lecturers in her school.
According to the chat which the heartbroken fiancee shared, they were already getting set for their introduction in a month time.
The girl demanded for 60,000 naira from her fiance to sort 3 lecturers hoping to give 20,000 naira each.
The guy started having issues with his fiancee because she was proud and bold enough to demand money for sorting.
"am getting done not because you sorted or want to sort….but because u proudly and bodily discussed it like it doesn't matter", the man said as he called off the wedding.
He also added that he went to the same school and he didn't sort, after she claimed that everyone sorts.
He said he does not support sorting and he is not ready marry one who sorts.
See the screenshots of their chats: