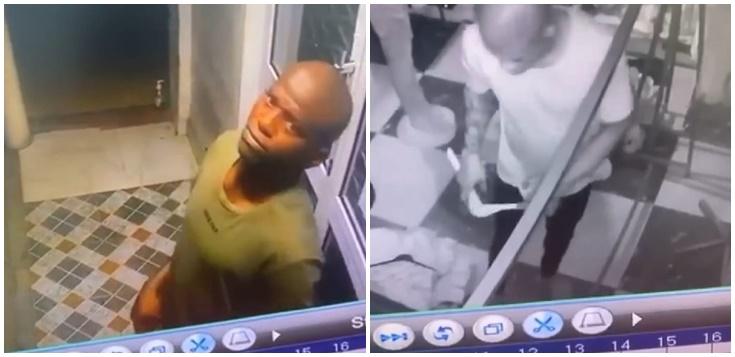 Lady in severe pains as she exposes the face of suspected robbers who broke and stole everything in her shop (Video)
A lady on Instagram with the handle, @debbyskincare333, has taken to Instagram to weep bitterly as her shop has been broken and everything stolen by two suspected robbers on the 12th February 2021.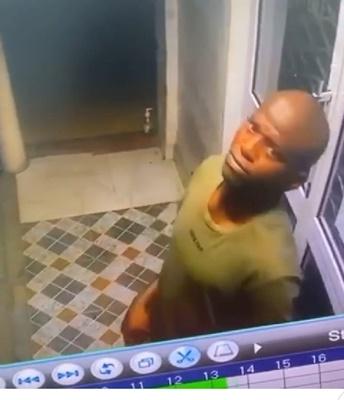 In the viral video that the CCTV camera captured, they were two men. One, who was a watchman; watching against people to make sure they weren't caught.
And the other, who is a fair tall man with various tattoos on his body was seen inside the shop robbing her wares.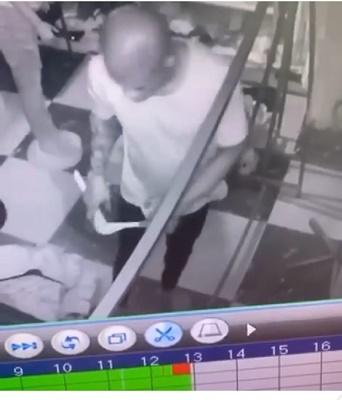 According to the Instagram post posted by Debby, she had said to have reported the case to the police but they haven't found the culprits and served justice. Instead, they have filled her ears with vain promises.
"I don't know why some people derive so much joy in making people cry. on  Feb12 my store was robbed by these bastards they took everything in my store, it's so heartbreaking cus this my sweat why are People so evil like this to even know I told police Buh all they did was to collect money from me again n I didn't see anything or hear from them they keep promising me they will catch them and still collecting money from me"
https://www.instagram.com/p/CMANt5pHlxb/?utm_source=ig_web_copy_link