A lady took to Twitter to rant over the called off engagement of her cousin, to a lady he was paying N80k monthly in their relationship of two years.
According to @anwurichi, the lady claimed not to love her cousin enough but was only interested in the gifts and monthly allowances hence her decision to call off the engagement after postponing their wedding for some time..
Read her narration below:
I am pained???So my cousin's fiancee just broke off their engagement??They met in 2017 she works for a firm where she earns 80k, my cousin being all lovina decided to be paying her 80k per month so she doesn't spend her salary rather she spends the one he sends to her.
Aunty was forming all loving, feigning love, for 2 years, my cousin finally proposed last month aunty accepted ring in public and before family, fast forward to this morning aunty said she can't marry my cousin anymore because she never loved him.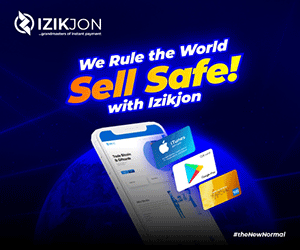 Aunty said she was only interested in the extra salary and gifts my cousin was showering she, her family and friends, she never lacked anything so she was over comfortable, that truth is she has fallen in love with another gentleman last year October
Asked why she didn't say anything since October aunty said she didn't want to hurt my cousin, why then wait till after you collected ring and accepted to marry him aunty said she thought my cousin wasn't serious.
My cousin was ready to marry her 4months after they met aunty kept postponing it saying she ain't ready, now my cousin is heart broken, disappointed and angry, he has sworn never to treat a lady like a queen again
My question is what exactly is wrong with we WOMEN, how do you treat someone who treats you like a queen like trash? Na wa o if ever I had or have who treated me and my family like heaven I did lick the very floor he steps on, lass lass some women are scum
Sometimes what we call disappointment is actually a blessing. Imagine your cousin marrying such a girl that only loved him for what he had to offer only. He should move on. A broken engagement is better than a broken marriage.
It's painful tho….. Some women don't deserve good things at all but I'm glad this happened now, but now than later… A broken engagement is far better than a broken marriage, God delivered your cousin from making a dangerous mistake…karma doesn't sleep, she'll pay for it