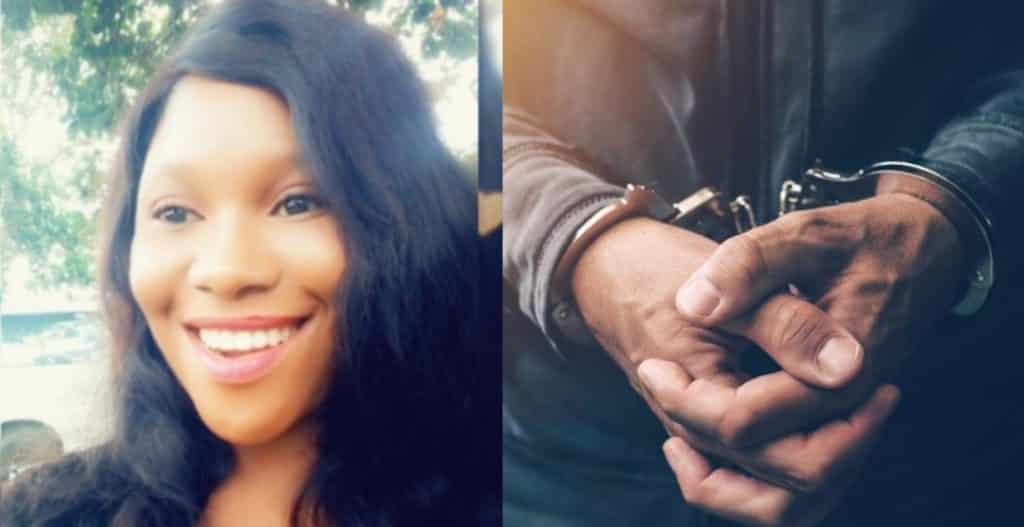 A Nigerian lady invited the Police to arrest her older brother after she claimed that he assaulted her and always have since she was little.
The lady took to her social media page, Daisy Okudu to state that she called for the arrest of her older brother who she claims has always assaulted her since she was little, adding that her mother had failed her because she always did nothing when this happens.
She wrote on her social media page yesterday;
my elder brother has been assaulting me since i was little n my parents seem to see nothiog wrong. Today i am fed up, i had to lock my house n put a call to the police to pick up my brother. i cannot descrube the torture i just received. i got an abusive call from my maternal aunty which j hung up. she still called again through my mothers line insulting me n dared to talk ill about my paternal family. my mother has failed me because she has seen this happen many times hut failed to speak up. Even with my health issues he insults me n waits for my response then pounce on me, i know i am strong but mentally, i do not know. i am confused, cannot stop crying but i want my elder brother dealt with.
my mother has been threatening me, she said i should pull down the post or she would say something that people will hate me forever…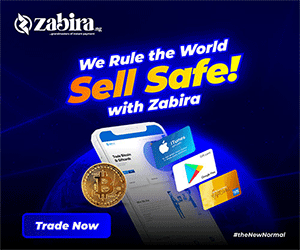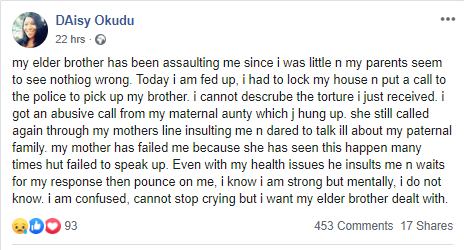 Her sister, Valerie Okudu, who sighted the post and was disappointed decided to comment on the post, stating what happened. She wrote;