"Kiss me & you will never struggle with your vocals again" – Actor tells Waje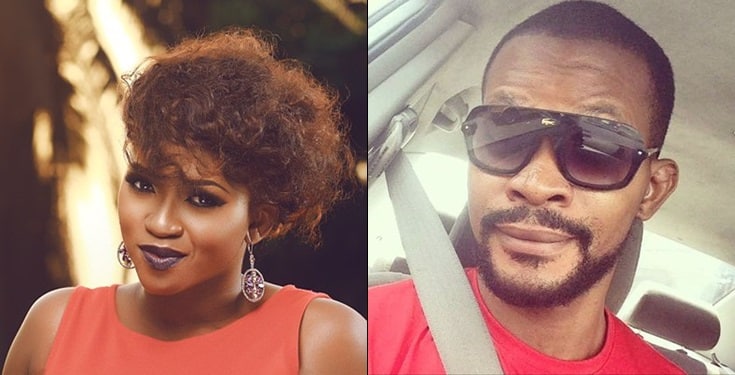 Nollywood actor Uche Maduagwu, has come out publicly to to declare the love he has for popular singer Waje, who came out recently about having problems with her vocal and not having enough money to sponsor her music.
Uche took to his Instagram page to display his affection for Waje. He said that if Waje kissed him she would have no problem with her music again as his love remains the best vocal medicine.
His post reads:
@officialwaje KISS me, and you will never struggle with your VOCALS again because my LOVE is the best vocal medicine…
 Whether you call it vocal struggle or whatever, that one is not my concern, I know God has destined us to be together,
 all this "vocal struggle" will disappear with just one SINGLE kiss from me after wedding,
 @officialwaje omg, do you know how many times I dream of you per day?
 Do you know how many beautiful POEM my heart compose for your per HOUR?
 My LOVE, don't believe what anyone says about your "vocal struggle" its not mental or medical,
 my sister, those BEAUTIFUL lips of yours are patiently waiting for the biggest ACTOR,
 you are destined to be mine, can't you see, even your VOCALS are doing protest,
 are you not seeing the hand writing on the wall?
 Baby, you need me like sweet HONEY to clear your throat.
'