According to the Guardian, Nigeria has recorded its first coronavirus death.
"Former managing director of the Petroleum Pricing Monitoring Corporation Aisha Suleiman Achimugu has died of coronavirus, multiple sources said on Monday" read the report.
According to the Nigeria Centre for Disease Control (NCDC),the case was a 67-year-old male who returned following a medical procedure in UK.
He had underlying medical conditions- multiple myeloma and diabetes and was undergoing chemotherapy.
This has been confirmed by the NCDC via its Twitter account shortly.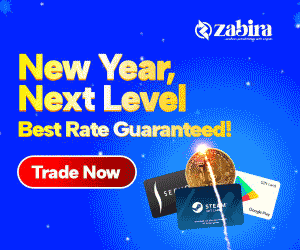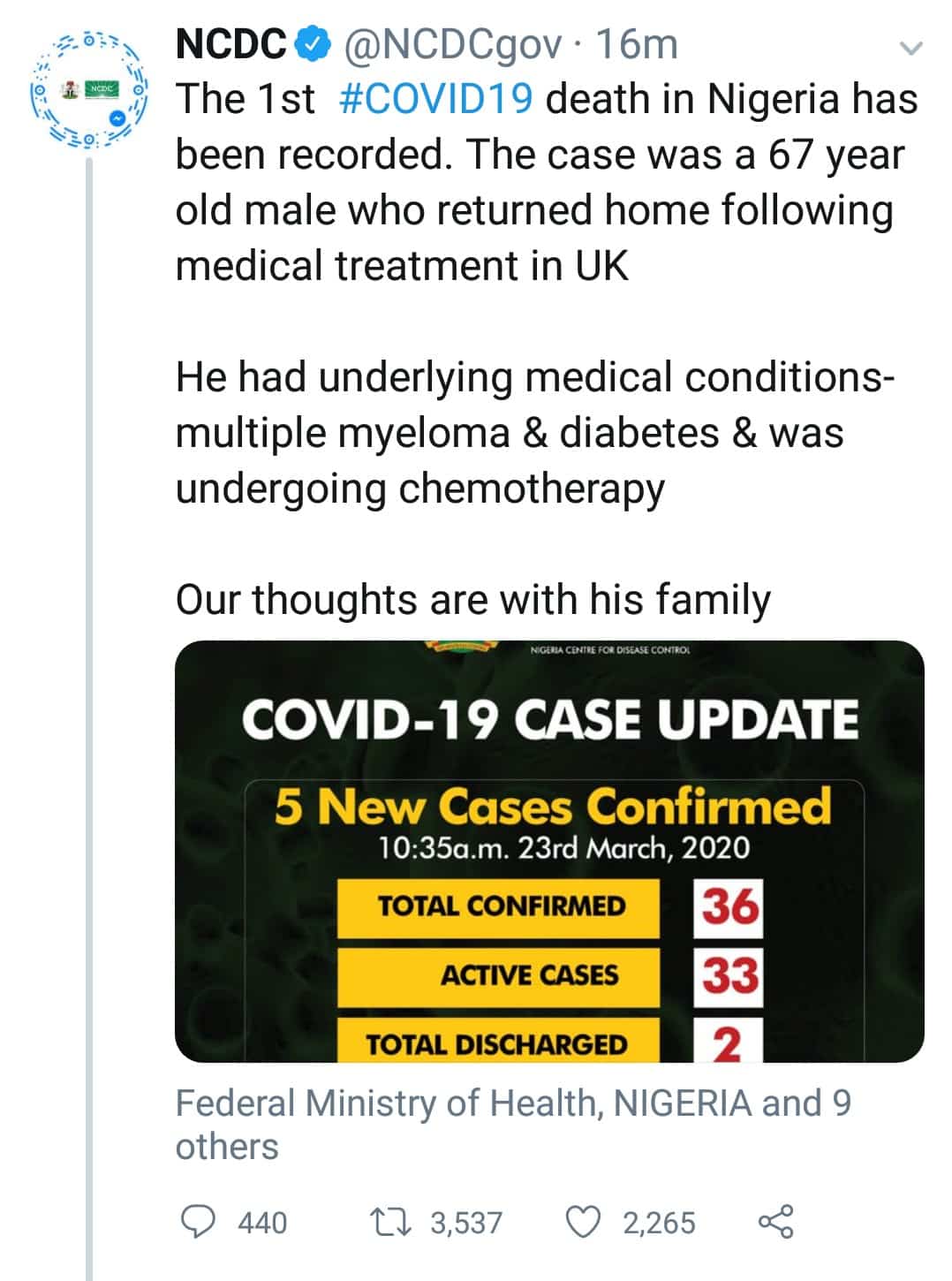 "The 1st #COVID19 death in Nigeria has been recorded. The case was a 67 year old male who returned home following medical treatment in UK He had underlying medical conditions- multiple myeloma & diabetes & was undergoing chemotherapy Our thoughts are with his family."