Viral News
It is wrong for a Christian to date before marriage – Nigerian clergyman, Obie Jason, says (video)
Nigerian clergyman, Obie Jason, has shared his opinion on dating before marriage. The clergyman said it is wrong and unbiblical for Christians to date before marriage.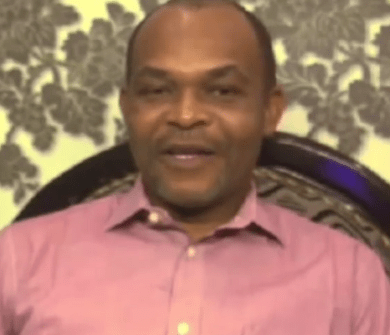 Speaking during a sermon, Obie said;
"Do you know it is wrong for Christians to date? Someone would get mad but just hold on a little. If you check the scriptures, the first time the bible talked about marriage, there was no dating involved. That was Genesis Chapter 2. The bible said God caused the man to sleep, the man he made Adam and then he took the rib out of his body and then he made the woman and then brought the woman to the man. There was no dating.
You will say it was only one man and one woman. Now, the bible also showed us in the case of Isaac, the son of Abraham when he got married. There was no dating.
If you read the bible, the new testament which was written for Christians, , you would find out that the only place the bible talked about getting married or preparing for marriage was in 1st Corithians 7:9. This scriptures says "Get married". If you meet someone and you feel that I can go ahead with this one, the bible said just get married. You don't need to delay.
The whole dating stuff is something that is borrowed from the world and it is destroying a lot of Christians. A lot of women and young ladies are having heartbreaks. Some of them are affected and impacted mentally because a young man will pick a lady and then carry her saying lets get to know ourselves and all, promise her marriage and after a while he will dump her and the lady will have heartbreak. We see a lot of things going wrong"
He went on to fault clergymen who subscribe to dating and have even written books about dating.
"You can never see anywhere in the bible where it is stated that we should date and the scriptures never imply that. That is something borrowed from the world and it is not good. When you date, you get dirty. Dating is simply a game played by unbelievers" he said
Watch the video below;