Ini Edo seeks for N6 million for baby born without eyes to undergo surgery in India (Video)
Ini Edo, a veteran actress, has launched a fundraising campaign for a 30-day-old baby who was born blind. The baby would need to undergo surgery in order to gain sight.


Ini Edo was distressed when she saw a video of a 30-day-old baby born without any traces of eyes.
The actress stated that some people are simply blessed by God because their offspring are still alive and unaffected by defections.
The baby's abnormality was classified as "Anophthalmia," a birth abnormality in which a baby is born with one or both eyes non-existent.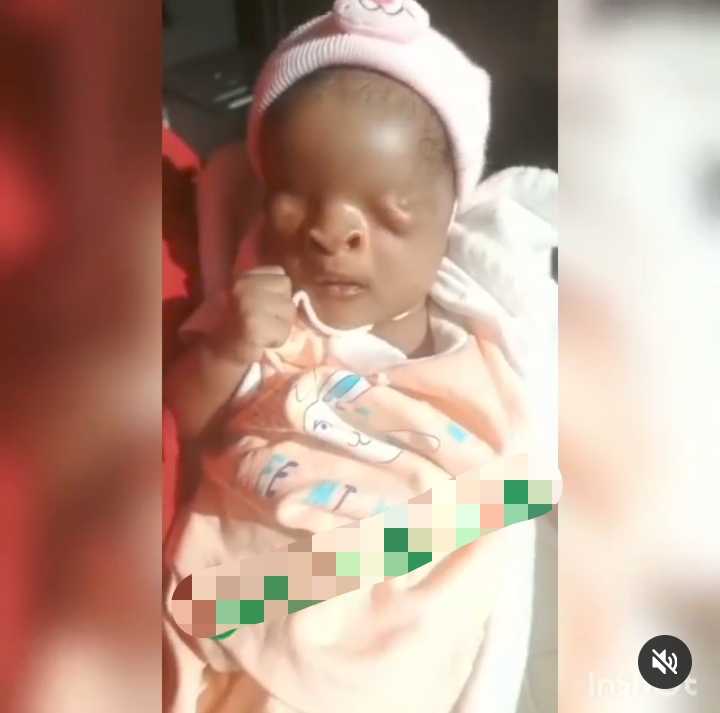 She further stated that some series of test carried out on the baby has revealed that the newborn has eyes but would need surgery for her to see.
According to Ini, the surgery will be performed in three stages: the outer false opening, the eyeballs, and the correction surgery, all of which will take place in India.
Ini Edo also disclosed that the procedure is expected to cost N6,000,000, and she is appealing to generous Nigerians to help with donations to help raise the funds.
She wrote;
"For many of us that our kids is in good and sound health don't know the Grace.??
This baby is just 30 days Old Born with no traces of eyes (?) called (Anophthalmia) a birth defect where a baby is born without one or both eyes.
Series of test and scan discover that the baby is having eyes, But will need to undergo some surgeries which includes, the outer flssh opening, the eye ball opening & corrective surgery which will be done in India???.——-Estimated surgery Bill is NGN6,000,000.00 (6million naira) ????.
Please we are all seeking for your help and support on this 30days old baby. Let us support, share and Repost.—————
1016417046: GIVERS SUPPORTIVE FOUNDATION (Zenith Bank)?.——–
For more info/Enquiry: Contact or DM: @gsf_foundation verified Instagram page. It is more blessed to give than to receive, Givers never lack. #giverssupportivefoundation Please: REPOST & TAG as many as you can.. Together we can help the baby..???."