INEC declares Sanwo-Olu winner of Lagos governorship election
Babajide Sanwo-Olu of the All Progressives Congress has been re-elected as the Governor of Lagos State.
Announcing his victory in the early hours of Monday, March 20, the Independent National Electoral Commission (INEC) said he polled a total of 762,134 votes against his main challengers Gbadebo Rhodes-Vivour of the Labour Party who got 312,329 votes, and Olajide 'Jandor' Adediran of the PDP who polled 62,449 votes.
INEC's Returning officer, Adenike Oladiji, who announced the result said Mr Sanwo-Olu scored 25 percent of the total number of votes and also the highest number of votes in the race.
Moments after INEC's declaration, Sanwo-Olu, in his acceptance speech, said Lagosians had made their voices heard.
He said;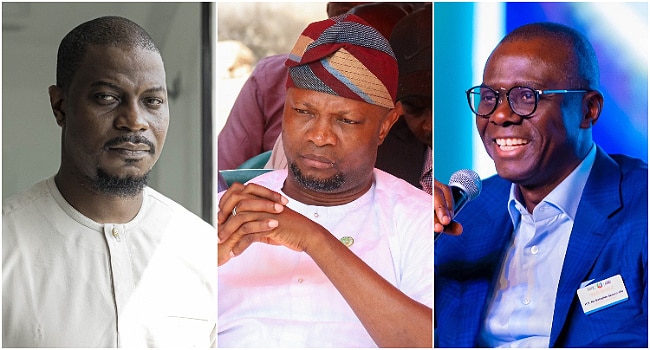 "To all of our fellow contestants, we want to salute you for participating in the democratic process, but Lagosians have spoken and have spoken well. They have spoken loud.
"Please remember that we're extending a hand of fellowship to you, no victor, no vanquished. In the true spirit of sportsmanship, if you indeed believe that you want to serve this state, you have an opportunity with us and we will open our doors to listen and to give you a space in this government.
"During this campaign, unfortunately, we have seen very divisive rhetoric which is not a definition of who we are.
"So, Lagosians, we need to come together and further rebuild the capacity, the competence, and the experience that we have in this city. Religion should not divide us, ethnicity will not divide us. Lagos will come out bigger, stronger, and better."