Popular Ugandan influencer, Sharon Godwin aka "AlumBaeOfficial" on Twitter, has taken a swipe at feminists.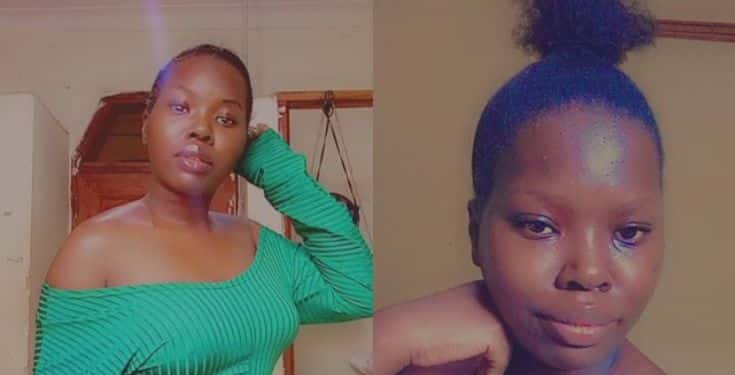 According to Sharon, feminists are stupid, and until they understand that women are born to be submissive, they will never get married.
She went further to tell women to stay even if their man cheats as his sexual needs is more important than their feelings.
"You "feminist" are so stupid.Women are born to be submissive.Period! If ur man cheats,u HAVE 2 stay because his sexual needs take precedent over ur feelings & if u get angry & threaten to go at the slightest inconvenience,u must apologise! Until u understand this,u'll neva marry!"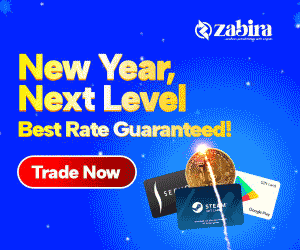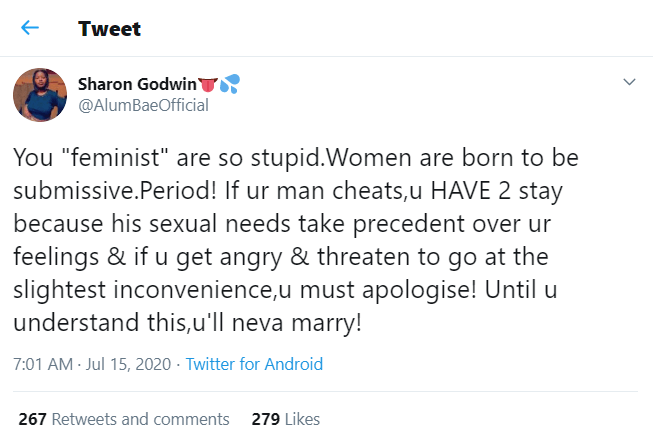 Recall that one month ago, Sharon called out her Nigerian ex-boyfriend, Ralph for allegedly refusing to pay back money she spent during his trip to visit her.