"If you know any of my employee that earns 30k, 70k or 90k show me I will pay you 1 million naira" – Actress Mary Njoku Brags
Nollywood Actress and producer, Mary Njoku has given a public apology for her overreactions yesterday after receiving backlashes from followers.
In her new post, she is willing to give a bounty of 1 million naira to anyone who can give her proof of evidence that her current employees earn 30k, 70, or 90k.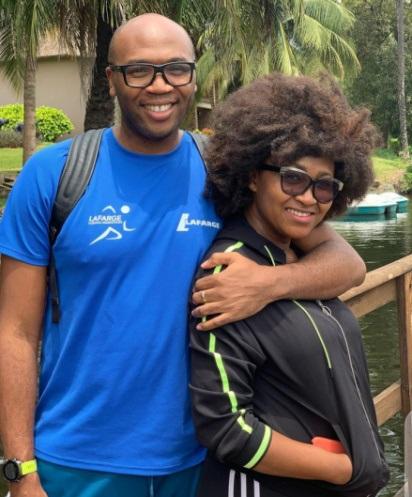 Her followers had dragged her and her husband for paying over a 4.5million naira per term for her 3-year-old's school fees and underpaying her employee who works at IrokoTv"
She took to her Instagram page to render an apology:
"If you know any of my current employees that earn 30k or even 90k irrespective of their educational qualifications. come forward with proof and get 1M+ Public apology"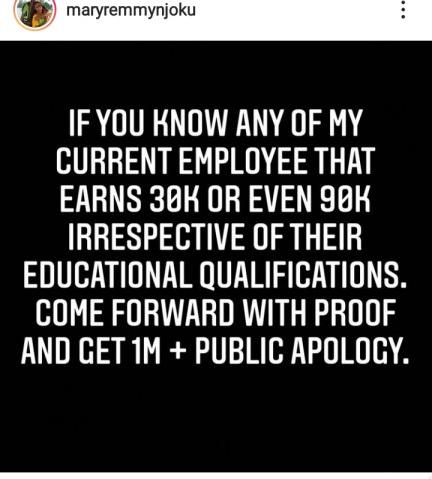 She went further to say,
"I want to apologize for speaking about meritocracy.
For speaking up for smart people who work hard but underpaid cos they couldn't afford to further their education. I apologize. I run ROK. And we value our employees irrespective of their educational qualification. So come forward with proof if you know any current ROK staff who earns 30k 70k or even 90k. Graduate or illiterate. And get 1m naira".
"Come forward PUBLICLY Pls".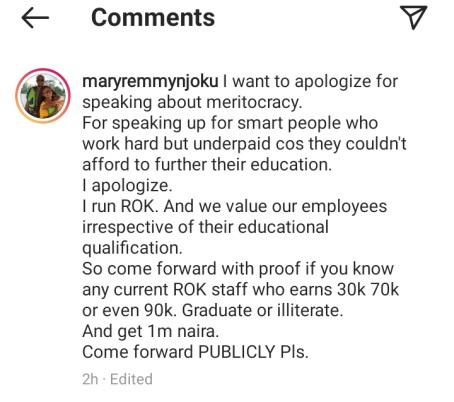 Here are comments below: