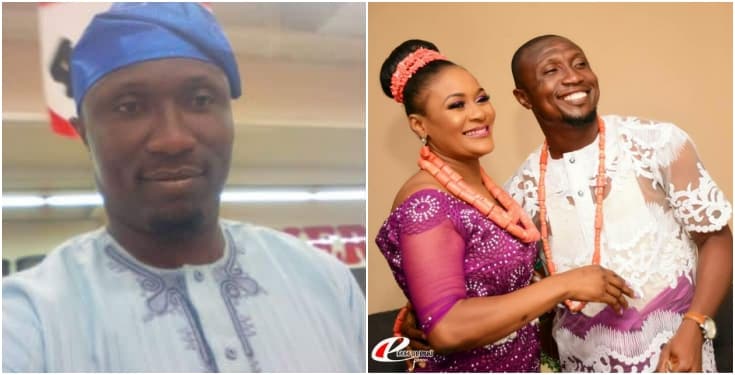 Yesterday, a Facebook User, Shadrack Okpomhe took to the social media platform to call out a man, Olorogun Jude Akporu for dumping a lady to marry someone else after 18 years of dating her.
Today, the accused Jude Akporu has refuted the allegations.
A friend of Jude saw the news and forwarded it to Jude.
Now, Jude has released a statement and also Informed his lawyer to take up the issue.
When reached out to, the friend said,
"I have known Jude for years and I can confirm that he cannot do something of such. However, I confronted him on WhatsApp to get his reaction. He denied! Jude has released a statement and has informed his lawyer to take it up.

Here is his rebuttal and our conversation:
I've been trending on social media in the last 24hours.

It's only in Nigeria a guy will date a girl for 18years without knowing they're dating.

One Shadrach Okpomeh called me last night asking for 300k or else, he will post terrible thing about me. I swiftly declined as I don't know how he got my phone number.

I challenge him to put forward the name of the girl he claimed I dated for 18years.

I am taking this matter up Immediately as I have informed my lawyer.

After this, you will learn how not to blackmail people on social media.
See chats below.