"I killed him all by myself"- Chidnma Ojukwu speaks on murder of billionaire Usifo Ataga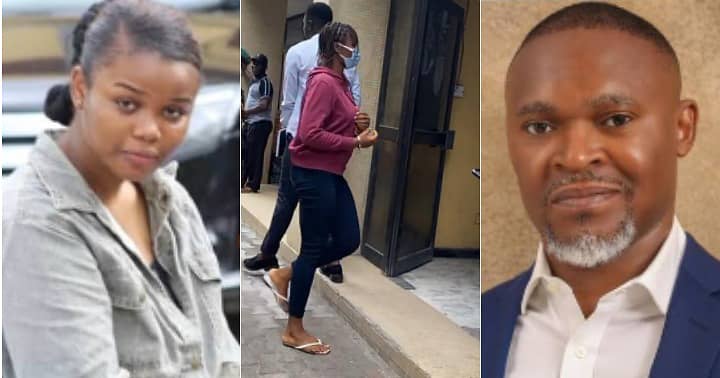 Chidinma Adaora Ojukwu, a 300 Level student of Mass Communication in UNILAG has confessed to the murder of CEO of super TV, Usifo Michael Ataga.
The late billionaire was unfortunately murdered on the 15th of June 2021.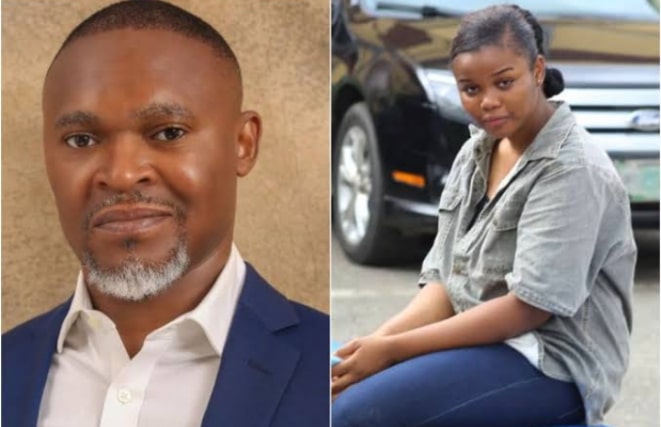 Chidinma Ojukwu was questioned on her relationship with the deceased and according to her, "Micheal Ataga was a friend that we just talked to. I didn't know him that deeply and we did not talk regularly".
Before the deceased's murder, Micheal Ataga had instructed Chidinma Ojukwu to get an apartment for them to stay which she did.
According to the owner of the apartment, Nkechi Mogbo, Chidinma called her on June 13th with a private number to request for the apartment and after communicating on WhatsApp, she made a payment of 125,00 naira for three days with a GTB account that had the name, Mr Michael Usifo.
Chidinma confirmed to requesting for a place and also by Monday morning, that is on the 14th of June after getting the apartment on the 13th of June, she ordered food and more drugs because according to her, she and Micheal Ataga had been taking drugs and having s*x. And it went on till Tuesday, on the 15th of June.
Chidinma said Micheal wasn't being himself due to the influence of the drug, and kept asking for more s*x even after she declined cause she was tired.
Michael struggled with her and eventually had his way. She said she pushed him and he hit his head on a stool that had glass cup on it and then fell to the ground.
In her words,
"After I got to the place on Sunday, we were smoking loudly, drinking, watching movies and then I went to get food.
"The drug we were taking got finished and I ordered another one and went downstairs to get it from the delivery guy in the morning; that was on June 14, 2021.
"Then on Tuesday, we drank and sm0ked loud and I added Rophynol to his drink and we had s*x. I was on the bed and he was on the chair.
"Then later he started disturbing me for more s*x. I was tired and after struggling with him, he had his way and still wanted more.
He wanted it, he was no longer himself and I thought he was no more interested in s*x, only for him to return to the bed to ask for more s*x.
"I pushed him away, which resulted in him hitting his head against a stool that had a glass. He had a cut on his leg and he became weak.
"I got a knife and st*bbed him in the n*ck, ribs and stomach so that he would not be able to harm me. I t*ed his hands with a handkerchief.
"I was scared. I just packed everything, my clothes were also stained, I just packed my things and left.
"I took the knife and handkerchief and when I got home, I threw the knife and handkerchief away."