"I hope she sees this" – Man publicly announces he no longer has feelings for his wife
A man has gone online to reveal that he has entirely lost all feelings for his wife.
The dispirited man who is apparently afraid to work up the courage to tell his wife to her face that he no longer has the the same feelings or sees her the same way he had before they got married, had gone online to make the announcement.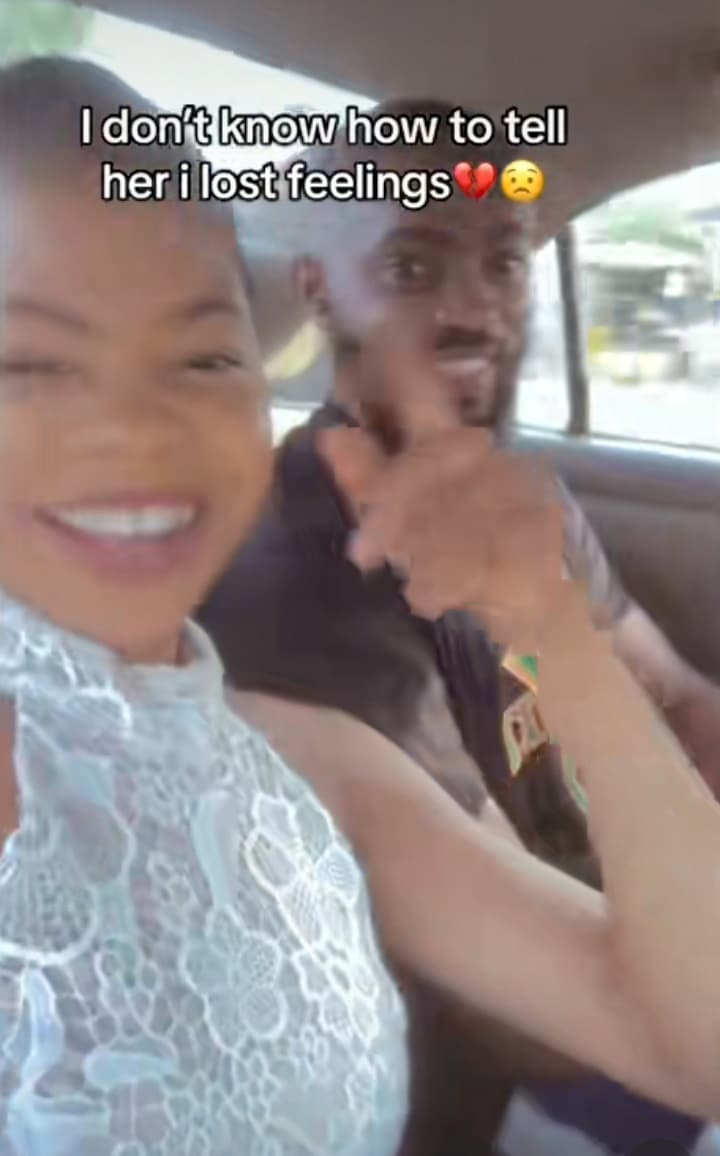 A video which surfaced online showed one happy moment of theirs of them both in a car.
He captioned the video:
"I don't know how to tell her that I lost feelings; hope she sees this video"
Watch the video below:
nkechi_blessing_sunday reacted: "God Abeg oooo"
solexphere2 wrote: "Na why I dey always leave my own feelings temporarily, once I notice say ur own don reduce my own go disappear, no time for emotional stress, ahead ahead we go."
—fairest_beta wrote: "He found a better replacement. Some men sha"
mae_martins wrote: "How do y'all just lost the feelings ….. perhaps it was never there , so sad"