I don't envy Davido, his success rubs off on me too- Singer's cousin, B-red says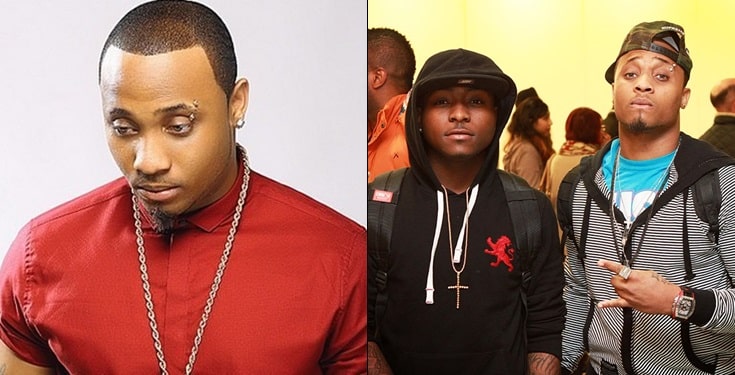 Davido started music with his cousin, Adebayo Adeleke, aka B-Red. But at the time Davido started enjoying the spotlight, it became a struggle for B-Red to make a name for himself.
But B-Red, who is the son of Senator Ademola Adeleke, revealed that he had never been envious of Davido.
He stated, "A record company will always push one artiste before others and Davido was the first on the list. He is my family member and I don't hate him. I am happy he is successful and a big artiste in Africa because his success rubs off on me too. It is normal for people to always compare artistes, but it is left for you to ignore that. It is just music and everyone can be at the top at the same time. I don't care about what people say; I just make music.
"I am not where I would love to be but I am in a better place compared to where I was five years ago. I started music as Davido's hype man and I travelled around the world with him. That was how I built my career and I started singing from there."
According to him, when he wanted to give up music, Davido encouraged him not to. He added, "Since I worked closely with Davido, I also saw how Davido struggled when he first came into the industry. That gave me the push too. When people were criticising my music, I didn't argue with them; I just kept working hard. Now, people show me love.
B-Red has released his first song for the year, titled, E Better, featuring Don Jazzy. According to him, the song has the potential to surpass his previous hit songs such as Uju and Fall for You.