"I didn't know this girl is like this" – Nigerian woman blows hot, shares video of sales girl chasing away customers
A Nigerian woman identified as Mercy Joseph has shared a video of her sales girl intentionally chasing customers away from her shop.
In the video, a customer arrived to buy some attachments and got confused about which one to buy.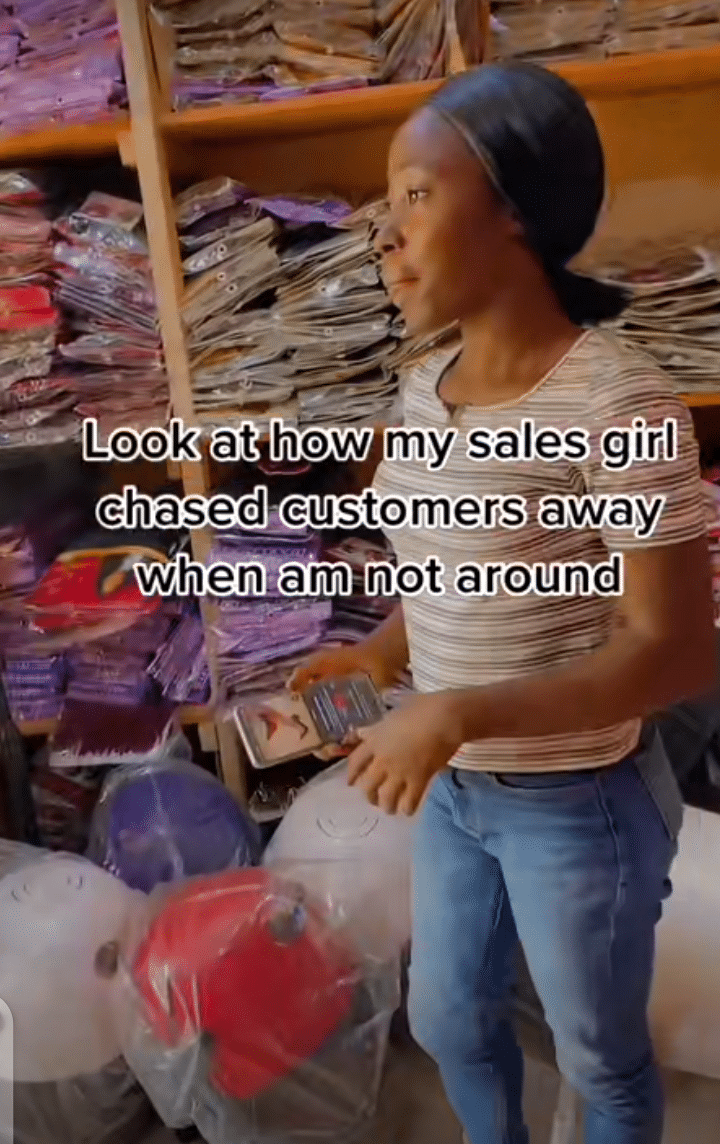 However, instead of assisting her, the sales girl acted so adamantly, spoke rudely to the customer and continued operating her phone.
The furious boss captioned the video on TikTok:
"Look at how my sales girl just customers away when I'm not around. I didn't know this girl is like this."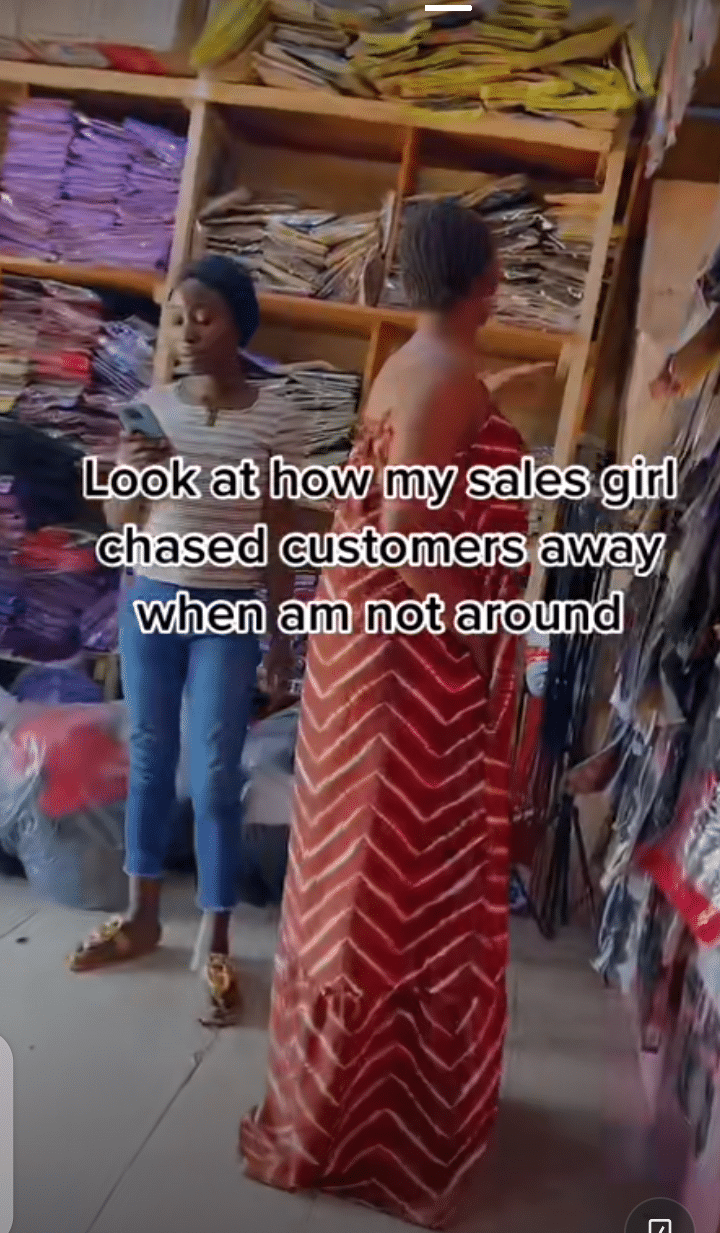 Reacting to the video, @XTARAY THERAPY said: "I need to see her make I do deliverance for her."
@Patience Akpan88 commented: "Madam this one na your Madam."
@user160735415281 commented: "Let her go now before she takes you to the next level."
@cassycool remarked: "Seriously, this is how most of them behave especially when they are pressing their phone. Me I dey cease phone."
@kennethkalu370 wrote: "Send her home immediately and do misery shopping with your future sales girl till u find a befitting sales girl."
@khalessi707 stated: "That's how they behave but if it's a guy you will see them forming smiles and good girl."
Watch the video below: