Nigerian woman thrown out of airplane over rudeness to air hostess (Video)
A video of airplane officials walking a woman out of Airpeace flight over her rudeness to one of the air hostesses is currently trending.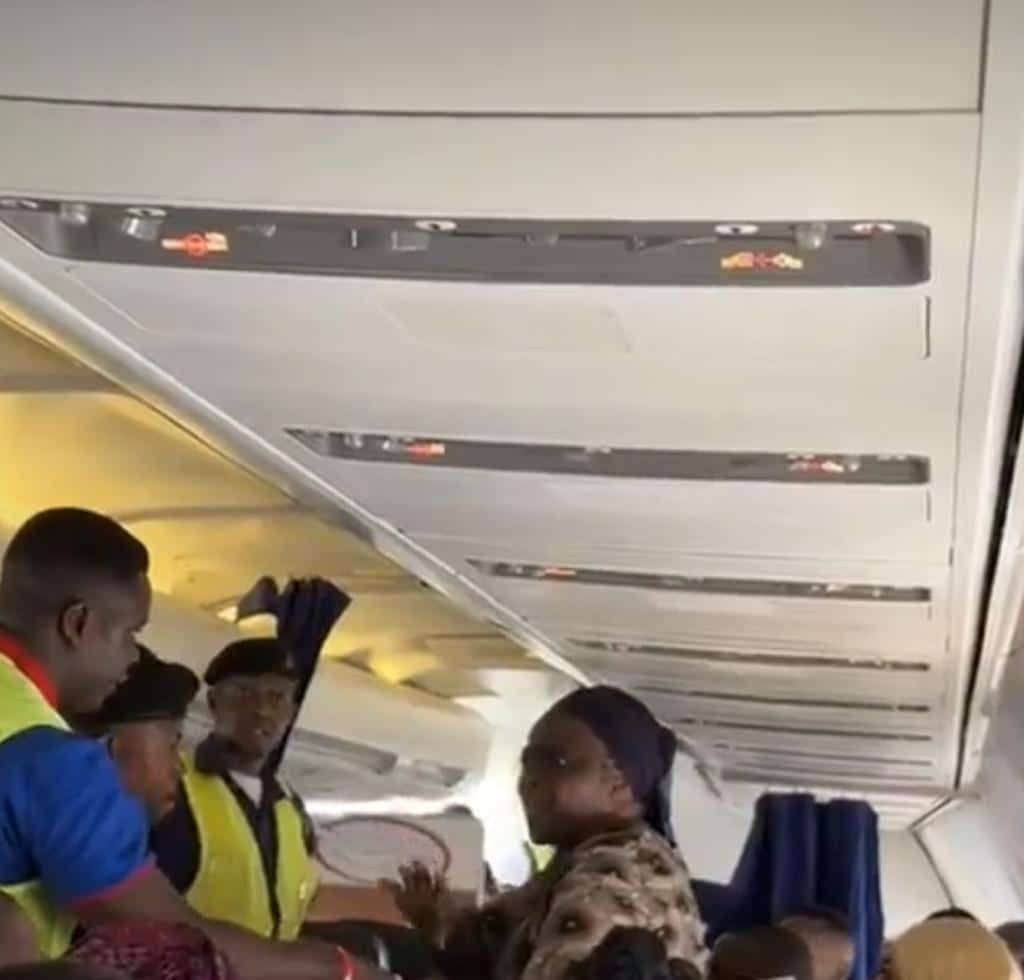 A look at the video sees officials approaching the said lady, who had previously been unruly towards one of their air hostesses.
Some resistance is noticed, as the woman initially refuses to oblige. The officials insist on escorting the woman off the airplane. Some comments could be clearly heard from other passengers on the plane, groaning at the obvious delay in their flight.
One, clearly irritated, slammed the woman for being resistant, while he insisted that she gets thrown out of the plane. Other passages could be heard laughing in the background. Eventually, the woman budged.
Watch video below;