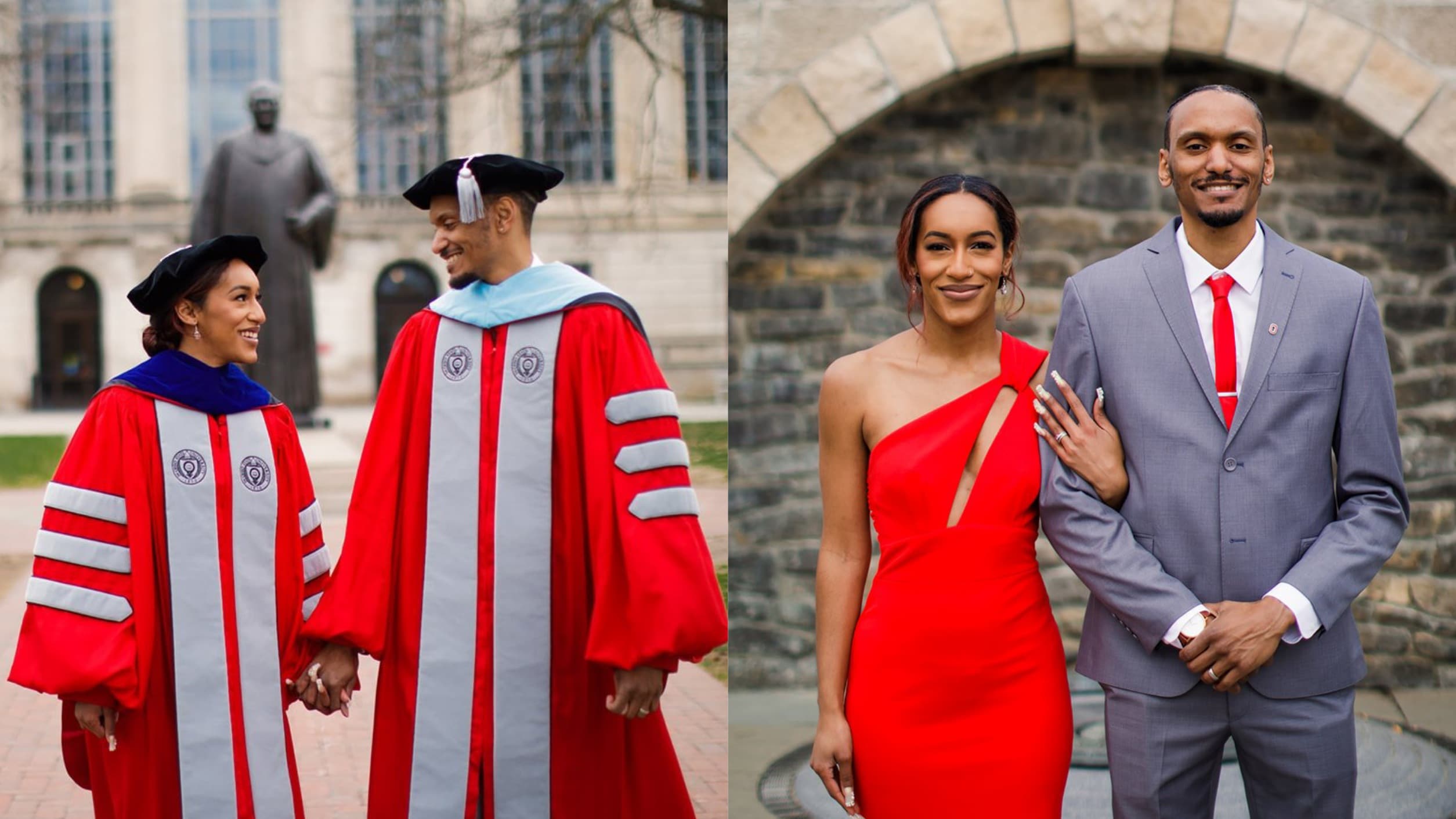 Congratulations are in order for the wonderful couple, Mr and Mrs Abukar as they both bag their PhD degrees together.
The couple who shared the wonderful news on the microblogging platform Twitter, revealed that they had both successfully defended their thesis and are now doctorate degree holders.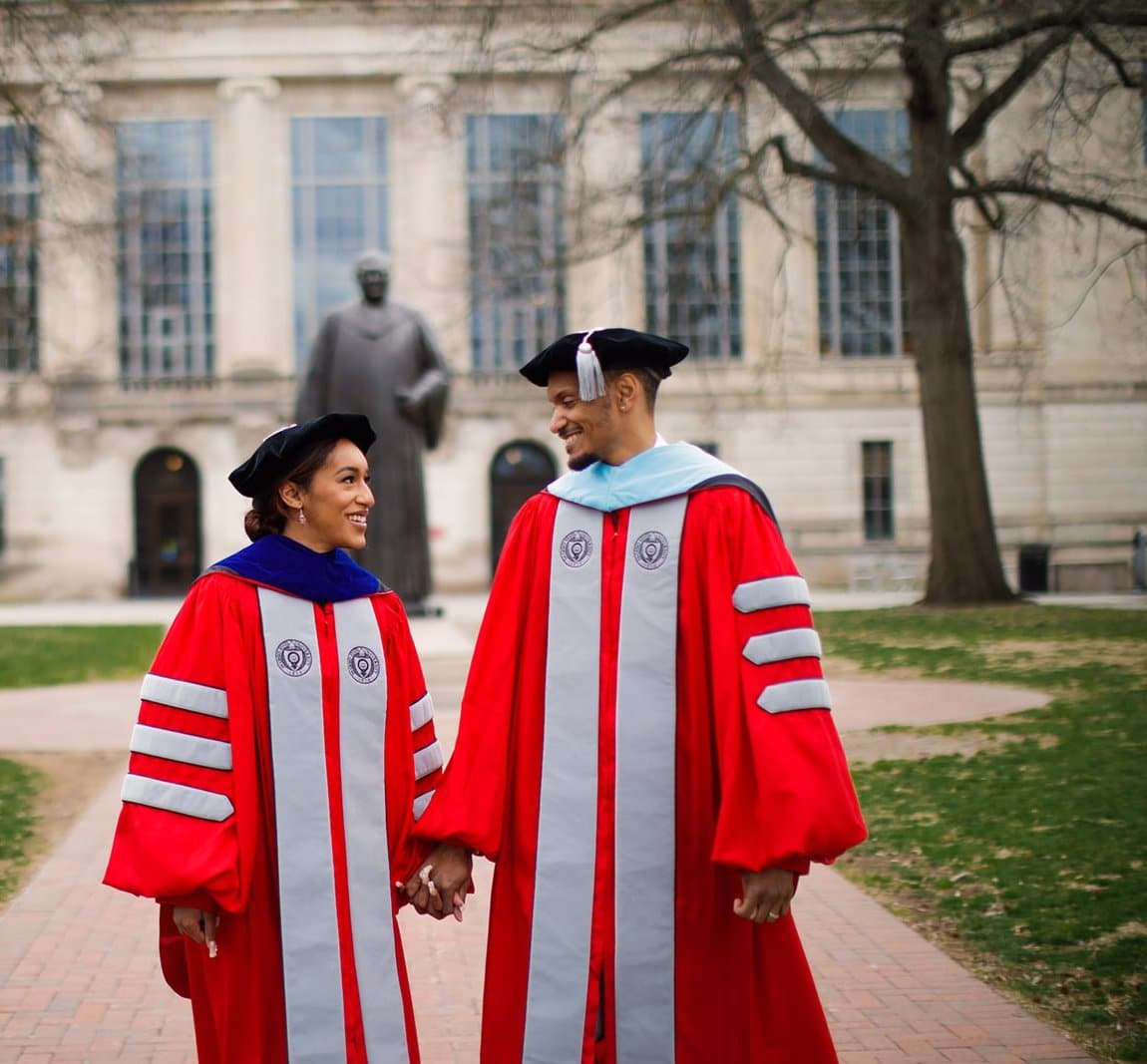 Jasmine shared a photo of her and her husband in their graduation gown and another in corporate outfit.
She captioned the photos;
"After two successful defenses in less than 24 hours, we are officially The Doctors Abukar!"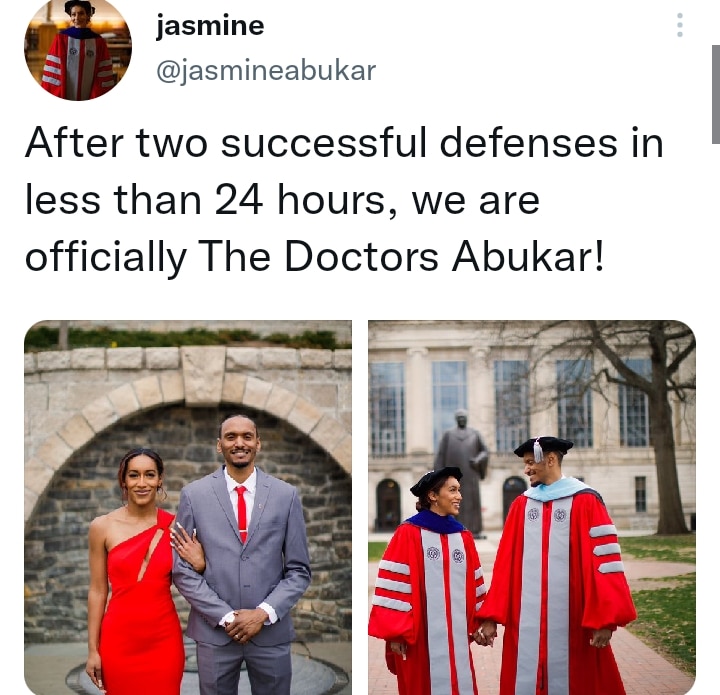 Friends and colleagues took to the comment section to congratulate them on their achievements.
@gderm wrote; "Congratulations to both of you. What a huge accomplishment! My gery best wishes, Drs. Abukar!
#ProudMoments"