How fake forex trading platform landed me in kirikiri prison – Nigerian student narrate ordeal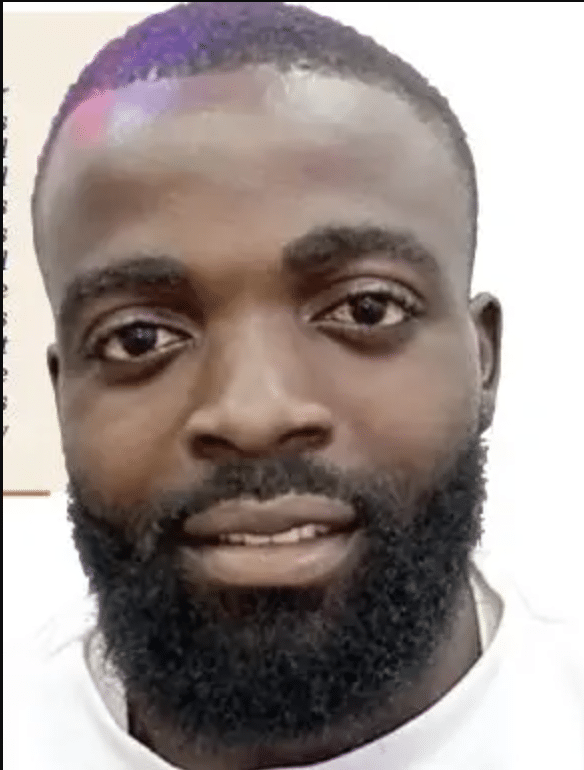 27-year-old John Akpan Ode, a native of Ogoja in Cross River State, had relocated to Lagos in search of a better life after completing his secondary education.
He had mastered the art of fixing tiles, roofing, and forex trading, which he used to put himself through school at the Lagos State Polytechnic.
However, John's life took a turn for the worse when he stumbled upon a fake forex trading platform that promised high returns on investment.
He invested heavily in the platform and even helped others join in the hope of earning a significant profit.
Unfortunately, a few months later, the platform crashed, and John lost all his investment.
He was devastated but never imagined he would become the prime suspect in a forex fraud case that he knew nothing about.
John's troubles began when the investors he had introduced to the platform started demanding their money back.
He was unable to refund their investments as he had lost everything himself. Consequently, he was reported to the authorities and arrested.
John spent months in Kirikiri prison, one of Nigeria's most notorious correctional facilities, over an alleged N6 million forex fraud.
Despite maintaining his innocence, he was denied bail and had to wait for his day in court.
In an interview with Encounter, John expressed his frustration at the justice system, which he felt had failed him. He said,
"I spent over six months in Kirikiri prison over a crime I knew nothing about. I was denied bail, and my life was ruined."
Read the interview below;
Background
My name is Akpan John Ode. I am from Yala Local Government Area of Cross River State. I attended Obachime Community Primary School and St. Francis Meridian College in Yala Local Government Area. I am from a polygamous family. My father married four wives and my mother is his last wife. My father had 19 children and taking care of them was a big challenge for him. Only a few of my siblings attended primary school and we were always fighting amongst ourselves in the family. Immediately I managed to finish my secondary school and got my West African Examination Council, WAEC Certificate in 2015, I decided to relocate to Lagos and do something useful with my life. I stayed with one man from my village and learnt how to fix tiles and roofs. I was also helping the company to market their products. From the little money I made from the company, I enrolled into Lagos State Polytechnic to study marketing.
Side hustle
While studying for my OND in LASPOTECH, a friend introduced me to forex trading. I took a little training on the business and over time, I mastered the secrets and started making money from it. I joined quite a few platforms and made some good returns.
Trouble
I was doing well until I started introducing others to the business. The first set of people I introduced on the platforms I use, did very well and made good money from their investments. For a long time, I didn't have any problem with anyone until I decided to invest in a new platform last year. My investment on the platform grew from $300 to about $5,700 and I was doing bi-weekly withdrawal of $200 to take care of my personal needs. One day, a sister introduced a lady based in Abuja to me. The lady said she was interested in forex so I introduced her to the new platform I was using. She had just $360 so I assisted her with an additional $300 to start off. I only offered assistance but she was doing the trading herself. The lady made $5,000 over time but chose to reinvest the profit instead of withdrawing it. We were all shocked one day when the site froze and we could not trade again. It was later that it dawned on us that we had been scammed. The lady called me and insisted that I must refund her $5,000 but I explained to her that I am also a victim. She made a lot of trouble until I stopped hearing from her.
Arrest
I had forgotten everything until July when I returned from my village where I had gone to visit my parents. My tiles and roofing work was not coming regularly so I tried to do other things to survive. In August, I got a call from a strange person who I later discovered was a police officer. Before that call, they had already arrested one of my brothers and his wife. They also arrested one of my sisters in Lekki who eventually led them to my house. The police officers initially told me that my arrest was in respect of a phone but when they took me to their office in Ikeja, they began to ask me a different question.
Bogus allegation
When we got to the Lagos State Police Command in Ikeja, the police officers asked me if I knew anyone called Ugochi. I replied that I knew her and told them how I introduced her into the forex trading platform which eventually crashed. They insisted that I was lying and threatened to beat the hell out of me if I continued lying. They showed me a petition that Ugochi had written alleging that she invested N6 million through me. When I maintained that I never defrauded the complainant, I was locked up in a cell for 11 days. My family didn't know my whereabouts for those 11 days as my phone was seized. I was taken to the office of the Commissioner of Police where they took my statement. I showed them my WhatsApp conversations with the complainant and the $360 she sent to me for the investment.
Police insist on refund
Despite all my explanations, the police said I should refund the N6million. I told them that I didn't have any money and that I also lost my all investments. When they realised that I didn't have any money, they decided to file a charge against me before a Magistrate court.
Journey to Kirikiri
I was arraigned for fraud before an Ogba Magistrate Court. I pleaded not guilty to the charges and was granted bail. Unfortunately, I didn't have anyone to stand surety for me so I was taken to Kirikiri prison pending when I could sort out my bail. The matter was adjourned to two subsequent dates but I still didn't have anyone to stand as surety for me.
Ordeal in prison
The day I got into the prison, I was seriously beaten and punished inside the welcome cell where I spent two days. An inmate I met in court had explained to me the rules and regulations in the prison so I was a bit ready for the beating and punishment. I really suffered in the first few days of my arrival in the prison but after a while, I began to adapt to the environment. The prison environment was a strange world to me because of the different kinds of people I saw there. From murderers to kidnappers, rapists, yahoo yahoo boys, armed robbers and many other terrible criminals. The kind of people you find there are not normal. I found it strange that I was among these kinds of people for what I didn't do. The food was terrible. I tried not to eat my meal portion but it was very difficult. Once in a while, one of my sisters brings me food and money so I tried to survive on that. Some churches also bring us food occasionally. At some point, I had a serious health issue after I was infected by the environment.
Warders' role in prolonged incarceration
I believe that warders are partly responsible for some inmates' prolonged stay in prison. I spent just six months in prison but I was shocked to discover that some inmates had spent years for similar allegations simply because warders failed to disclose the date of their trial. Sometimes when we go to court and the magistrate fails to sit; it is only the warders that approach the registrar for the adjourned date. For those of us without lawyers, we are always at the mercy of the warders. If they don't tell you the adjourned date for your matter, you will simply rot in prison.
Botched trial, NGO intervention
After my arraignment, I appeared in court twice without a lawyer and on those two occasions, the magistrate did not sit. When I returned to the prison, an inmate told me about a non-governmental organisation, Anchor Heritage and how they have been assisting innocent inmates to regain their freedom. I waited until the day the NGO came and I presented my case to them. The head of the organisation, Mr. Bidemi Oladipupo assured me that they would look into my matter.
On the next adjourned date, I was surprised when a lawyer from the organisation took over my case. Throughout the trial, the complainant who was resident in Abuja never showed up in court. Only one man who claimed to be her uncle appeared. The matter was adjourned four times until the magistrate decided to strike out the case. I guess it became clear to the police that the complainant lied to them and was unwilling to go ahead with the matter so they decided to withdraw the matter. I was happy that the case was withdrawn but the thought that I had to spend six months in prison for a lie made me feel bad.
Motivated by prison ordeal
Nigerian prison is not a good place to be but my six months in Kirkiri prison was an eye opener. Looking back, I would say the prison prepared me to face life with a motivated mindset. I have a different mindset now about helping people because of my experience. Before going to prison, I wasn't close to God but that place became a blessing in a way for me. I experienced God's mercy in prison and since I got out, I have been closer to God more than ever before. The help I also got from Anchor Heritage has also motivated me to aspire to establish a charity organisation to help people in need.
Why I fell victim
Forex is good when someone has funds and knows the intrigues of the business. I have used some platforms that were good. The truth, however, is that there is no guaranteed way of knowing a fake platform. If you join a platform early, even if it is fake, you would have made some significant gain on your investment if you cash out early. Unfortunately, I didn't cash out early enough before this particular one that got me into trouble. The reason I got into that business was because I needed funds to pursue my education. What happened to me was a temporary setback which I believe has also strengthened me.
Appeal for assistance
Since I got out of prison, things have been difficult. I still want to return to school but the fund is not available. The tiles and roofing business is also not coming as regularly as it used to be. I am appealing for support from well-meaning Nigerians. I want a job so that I can further my education and become useful to myself and my country.