Hoodlums Take Over Surulere After Looting AO Mall (Video)
Thugs from Orile have allegedly taken over the streets of the Surulere area of Lagos hours after looting the AO mall Shoprite.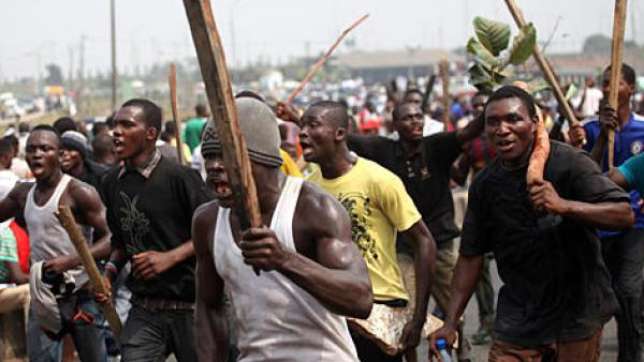 This is coming following the peaceful #Endsars protest that went on in nationwide before being hijacked by thugs.
The thugs who initially attacked protesters have now changed agenda to burning public properties, looting stores and shopping malls.
According to a video that surfaced online in the early hours of today, October 22nd, thugs were on the streets of Surulere looting a Samsung store in the neighbourhood.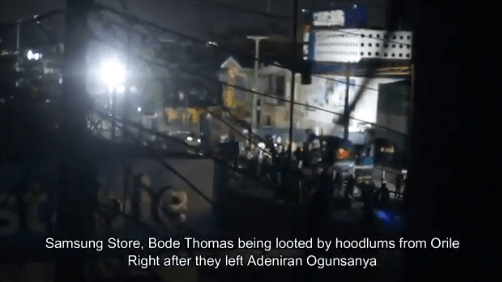 Watch the video below …
Surulere (Adeniran ogunsanya/Bode Thomas ) under attack by hoodlums from Orile . After they emptied shoprite in AO mall, the proceed to bode Thomas where they damaged and looted stores, banks and houses . pic.twitter.com/0FwoSjTnZr

— Adeboye Monisola (@Mo_Brownsugar) October 21, 2020