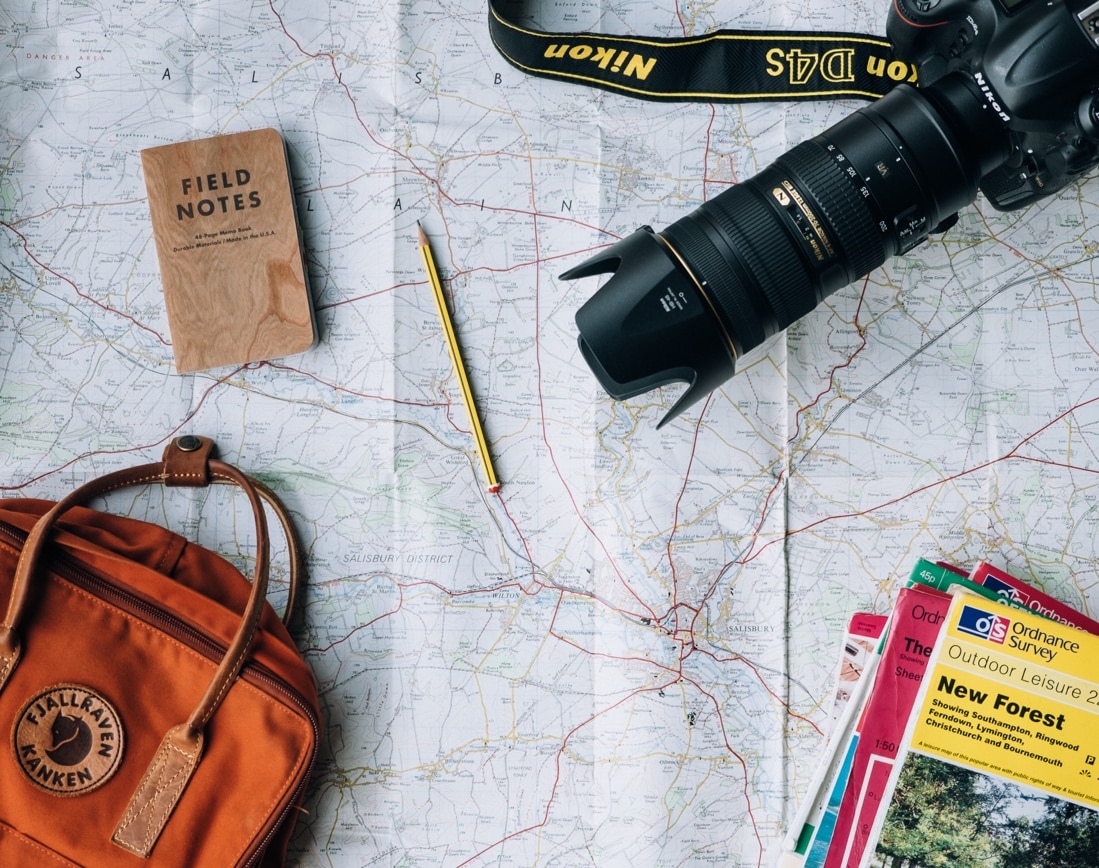 Photo by Annie Spratt on Unsplash
Summer 2022 will go down as one of the most difficult in terms of how the global travel industry has felt.
Not only has the first full summer season in three years produced a stampede of eager holidaymakers, but airports and airlines have been caught short by staff shortages, creating a perfect storm of problems.
But it doesn't have to be a disaster if things don't go to plan. With a few simple precautionary measures, it's in our power to make sure the worst-case scenario doesn't happen. Here are 6 ways to help you tackle travel chaos this summer.
Make sure your passport isn't going to expire soon
Many travelers pack their luggage for a vacation or business trip without giving their passport's expiration date a quick scan. If it's about to expire, you might be denied entry into the country you're visiting.
While most nations, like Australia, Canada, and the USA, just need your passport to be valid for the duration of your visit, some, including China, Thailand, Egypt, and Turkey, require it to be valid for at least six months. Always double-check the unique entrance requirements of the country you're planning to visit.
Read up on your travelling rights – and be prepared to use them
In the age of quick and easy air travel, we haven't had to worry about our travelling rights because it was almost certain that we wouldn't need them.
However, a surge in unscrupulous behaviour from airlines means it's important to know them, or at least have them at hand, when we travel.
It makes sense. We wouldn't open a bank account or sign up to an online casino without reading the small print – or at least we shouldn't. So why should we trust airlines – profit-driven private companies – to have our best interests at heart?
Get travel insurance
Unexpected events might happen, and they can be particularly upsetting if you're traveling. Travel insurance becomes crucial in this scenario. Two broad categories may be used to summarize travel insurance:
Insurance for medical costs
Insurance for trip cancelations
A copy of your travel insurance certificate should be carried at all times. You should always have an emergency contact list with you, which insurance companies frequently provide on a printer-friendly card or summary.
Alternatively, you may use their mobile app to have access to all the necessary information. In light of all the delays and modifications to foreign travel brought on by COVID-19, it's also a good idea to get in touch with your insurance company to confirm the details of your policy.
Turn up an extra half an hour early
The worst-case scenario for any traveler is to be late for their flight. Imagine that you've finally organized your ideal vacation or business trip, but you end up stuck in a traffic jam!
For domestic flights, you had to arrive at the airport at least 90 minutes before departure in normal times. The best course of action now would be to show up two to three hours before takeoff to be on the safe side. After the bag drop and baggage screening processes, which take around 20 to 30 minutes, you will have to travel through the security checkpoint, which has seen record queues this summer.
Arriving at the airport at least three hours before departure is preferable for international flights, particularly long-haul journeys. This is because you may need to go through additional security measures and even fill in a pre-flight form or two.
Have a contingency plan
A contingency plan outlines the decision-making and escalation processes in an emergency and lays out all necessary information in one place. It should be concise and include steps that are simple to carry out in an emergency.
Let's say your flight gets cancelled last minute. Having a quick list of people you can call to help out, or airlines who may have back-up flights may just get you out of a hole. If it's possible to get to your destination overland, then a list of coach and train companies might also come in handy.
We often get flustered when things go wrong but having a back-up plan is a way to take back control of a situation and reach the best possible solution.
Get Your Seat Assignments ASAP
It's a little-known fact that some airlines offer your seat to someone else if you don't confirm your seat number prior to the flight. Look out for emails from them by putting them on alert.
Online check-in, normally available 24 hours before departure with budget airlines, is one way to do this, however, be aware that not all airlines offer this.