"He wants to break somebody's bone" – Little boy rushes out to fight for mom after she pranked him (Video)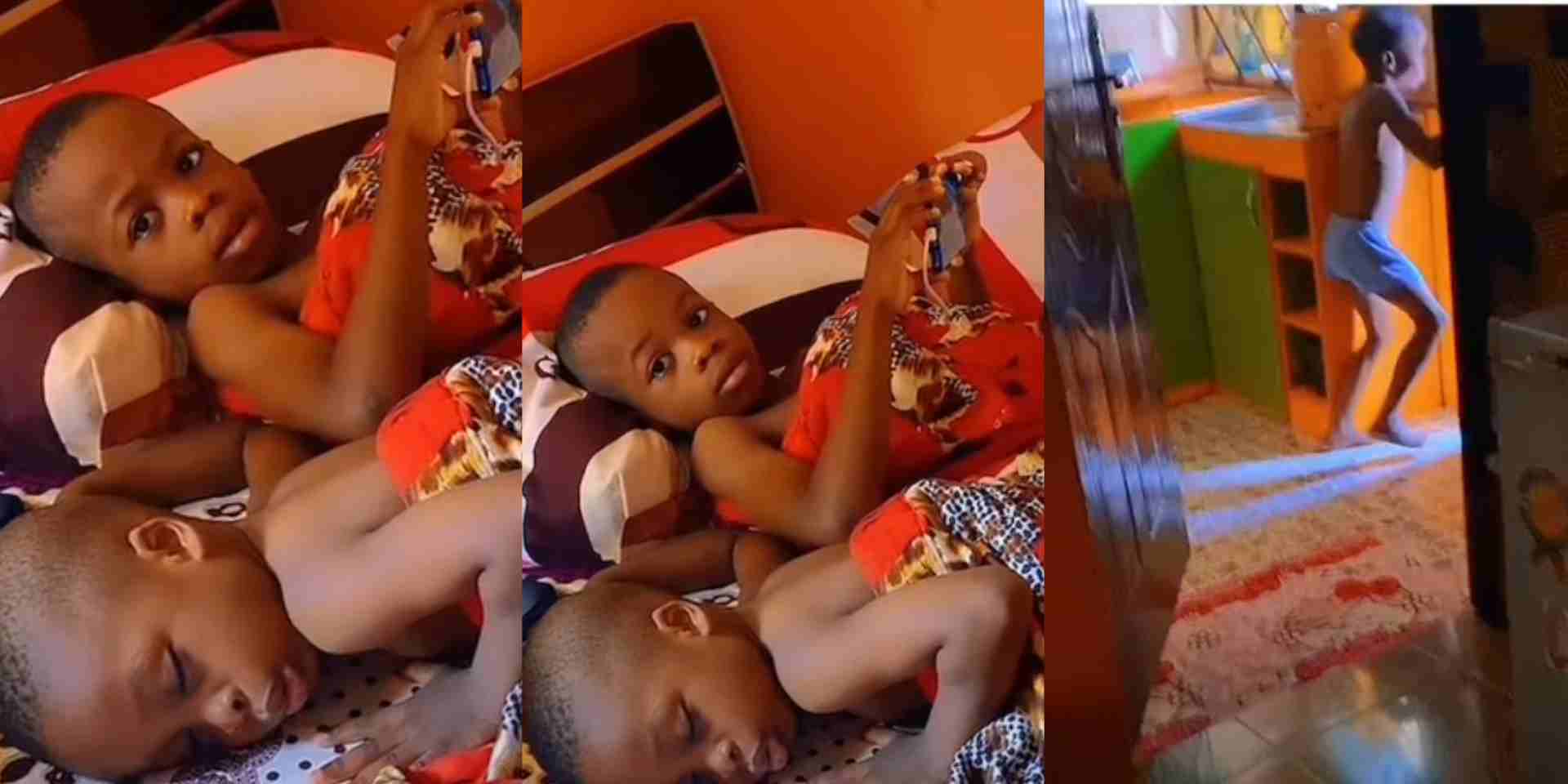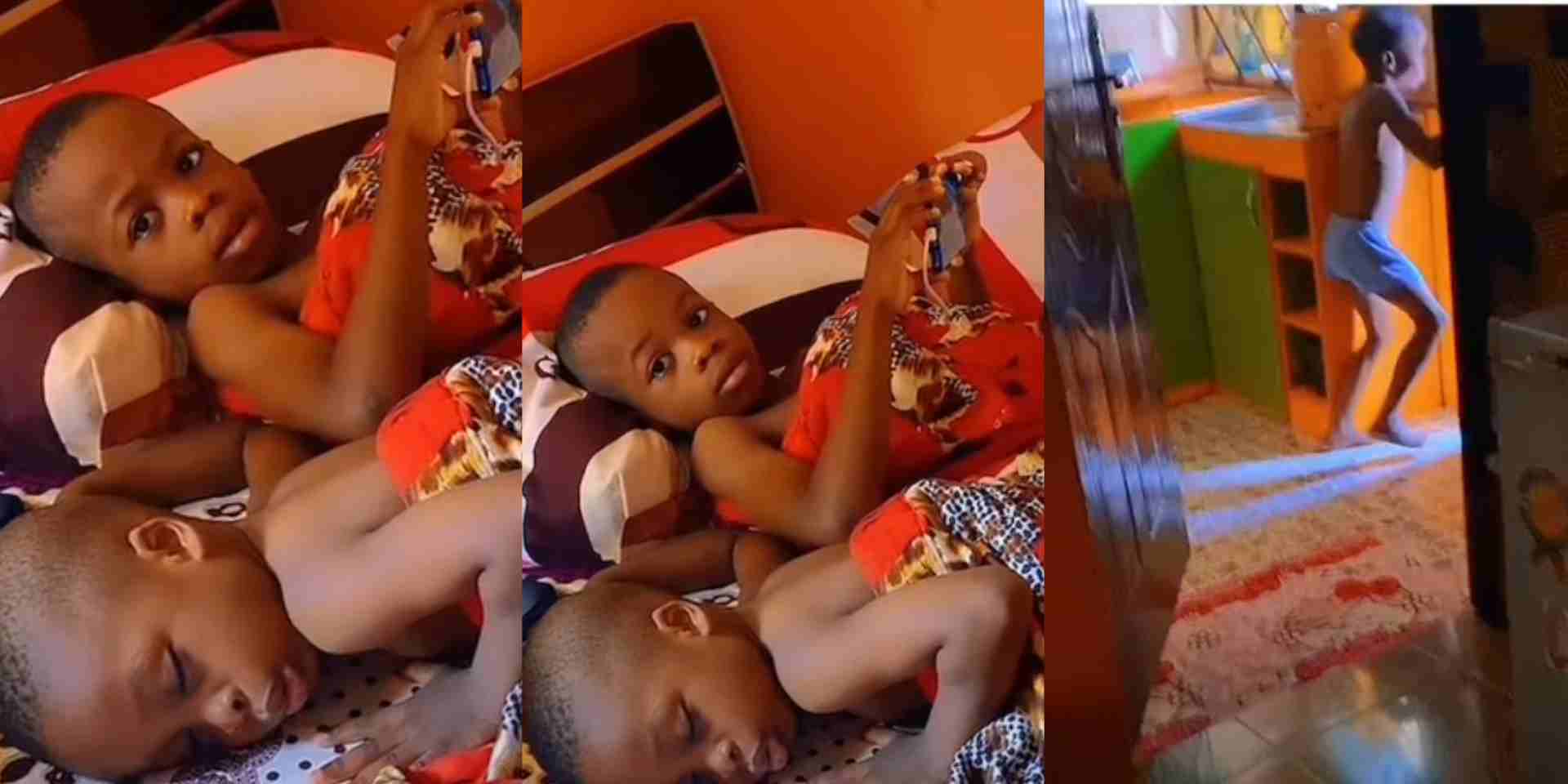 A video serving rounds on social media captures the moment a boy speedily rushed out to fight for his mother after she pranked him.
In the video, the lady dashed into her children's room and informed her son that their neighbor was threatening to beat her up.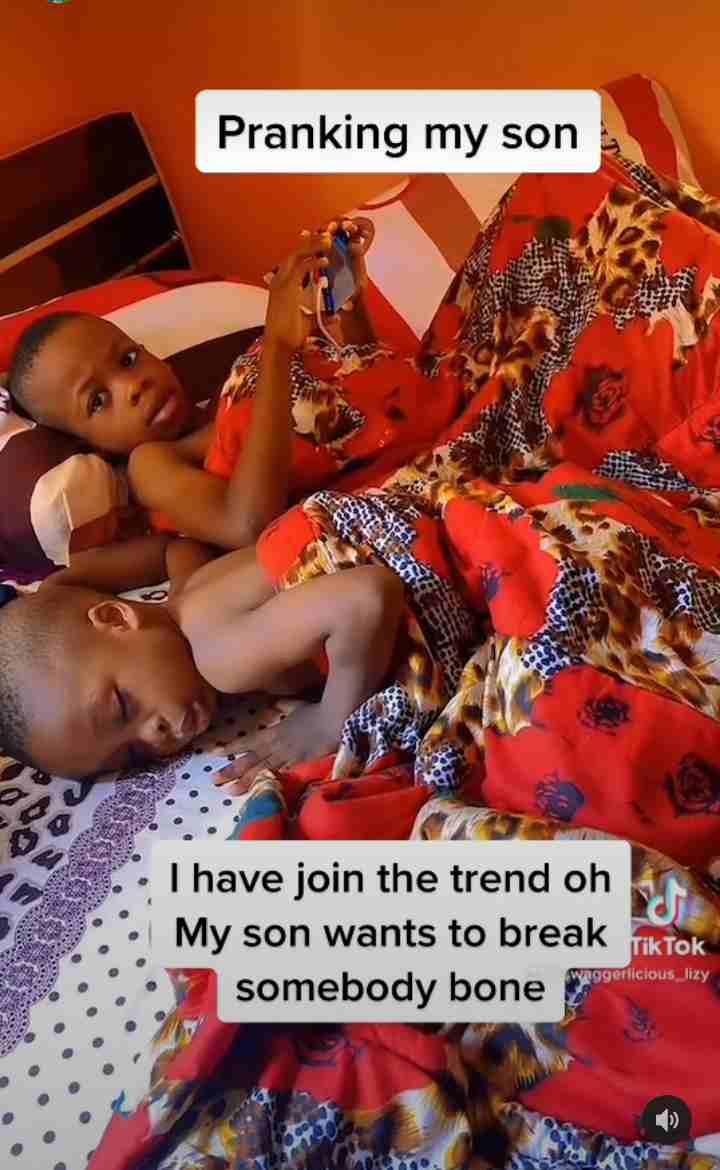 She further told him that their son, Abdul who is his agemate said he will break her head if she they ever engage in a bout.
The woman then asked the boy to put on his shoes so they can go out for a brawl.
Upon hearing this, the little boy jumped off the bed and took the lead as he dashed out of the house to fight without even putting on his shoes as instructed.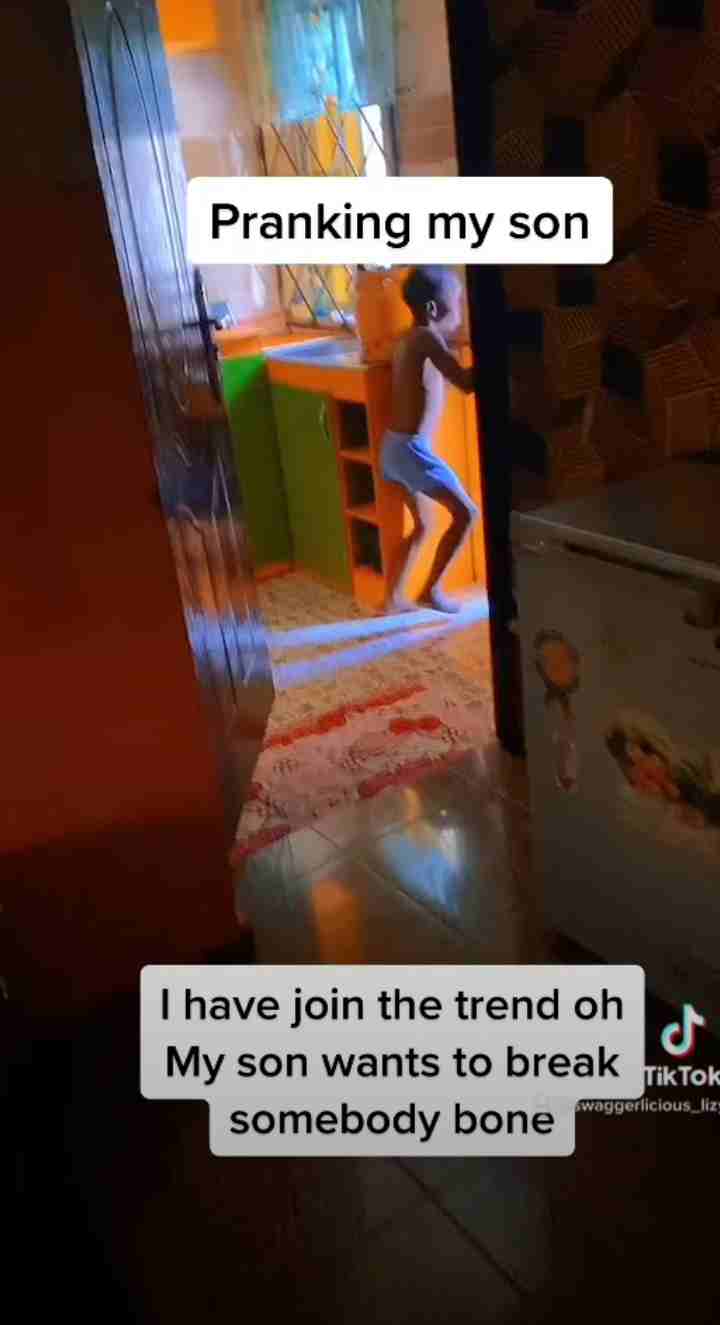 Sharing the video, the lady wrote:
"Pranking my son. I have join the trend oh. My son wants to break somebody bone"
Watch the clip below: