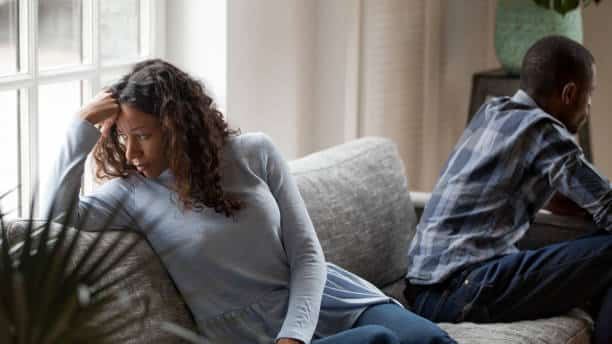 Viral News
"He acts like a single man" – Embattled wife laments over husband's behavior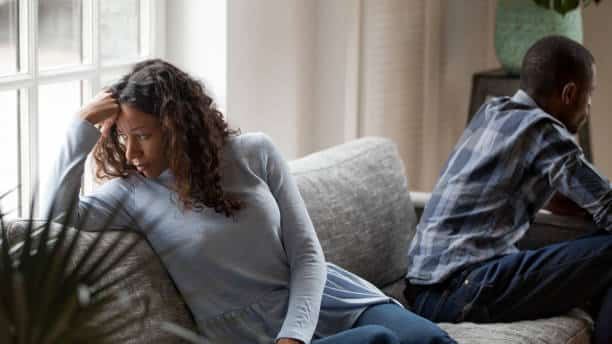 A disgruntled woman has lamented over her husband's extremely manipulative behavior.
The married woman took to a relationship counseling platform to recount her ordeal with husband.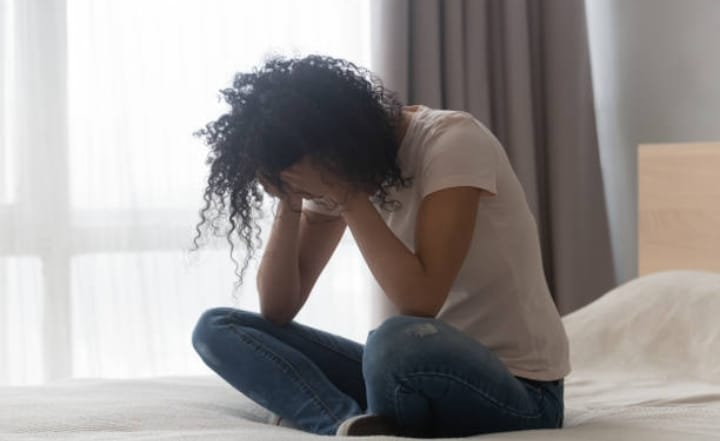 According to the woman, she had met her husband at work; although, at the time, he was still married to another lady.
She reveals that she always admired him and had considered his ex wife a lucky woman because of how nice and intelligent he was at work.
Their relationship transitioned later from professional colleagues to close friends and one day, the man confided to her that he was having problem at home with his wife whom he described as having anger issues.
Not long, the man and his wife had a divorce and he began chasing her.
Eventually, she fell for him and they got married but what she became disillusioned when they began living together.
According to the narrator, the man lives like a single man and is always overly protective of his phone, keeping late night.
See her full narration below:
"I have been married tor 6 months and tis been nothing but hell. I met my now husband K 5years ago at work. At the time i met him he was married but most of the ladies had a crush on him. He was handsome, intelligent, very calm, cool and down to earth. He was not like the typical Ghanaian man out there so we all thought his wife was a very lucky woman. I was invited to a former classmates wedding and it turns out she was the cousin to his ex wife. When i saw his wife for the first time. I thought what a lucky man.
She was very beautiful and her american accent was the first thing you heard. She was also very nice and chatty and i liked her instantly. So for the most part K and I's relationship was very professional. We would talk about work and life until 3years ago he confided in me that he was unhappy at home. His wife was this terrible woman with an extreme anger problem and narrated everything that she did to him. I was really surprised but adviced him to go for marriage counselling. To cut a long story short they got divorced over a year ago but been separated for 2 years. My husband heavily pursued me and was everything i wanted in a man so after some time when he asked for my hand in marriage i didnt hesitate to say yes.
The saying is very true. You only get to know someone when you live with them. The person K portrays to be at work and outside is not the man i have at home. He comes home very late. Always doing secretive calls and very over protective of his phone. I once caught him on video call with another woman. We dont have the intimacy that a couple should have. We dont talk and he is always on his phone. He has never taken me out even for a dinner date. It was my birthday last week and he didnt even wish me happy bday. He acts like a single man. I dont understand why he doesn't remain single and do what he wants. I feel like he married me to do his chores and take care of him while he lives his best life outside.
So i contacted my former classmate about what happened with her cousin and K. What she told me was completely different to what K said. Some of the things she complained about is what i am going through now. He would come home late and be womanising and when his wife was angry because of his actions. He would go around telling people she has anger problems yet she was reacting to his bad behaviour. Apparently she kicked him out of her house when she caught him with another woman in her house. She wanted a divorce but he didn't want a divorce yet he told me he left her because she was a bad woman. I just recently heard too that he has been trying to get back together with her but she has moved on and is no more interested. I really can't believe this. I don't know what to do. He couldn't change after 12 years with his wife so what makes me think that he will change for me. The way i used to judge his ex wife. I want women to be very wary and careful about what men Say about their ex. They will never paint themselves black or tell the whole truth.
If i go out and say what am going through nobody will believe me because he acts like a saint and he is very calm and cool and extremely manipulative. To think i once wish to marry a man like him and was envious of his ex wife. People see me and think i am this happy person but i am getting deprsed and Suuciiidal thoughts. I am the only child of my parents and my mom is sick and has been nagging me for grandkids. I don't want to disappoint them."