God used my friend to remind me of who I am -Toke Makinwa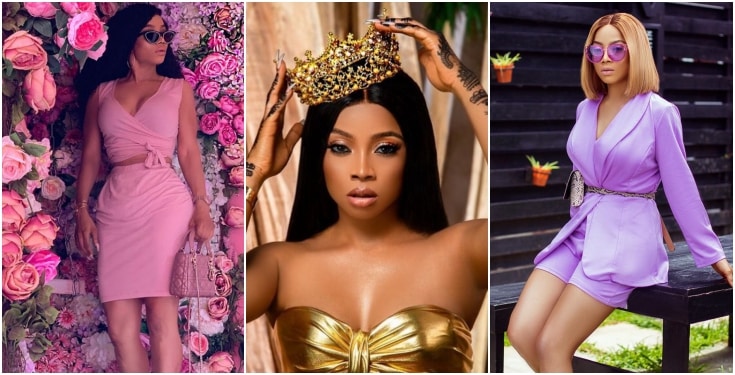 Media personality, Toke Makinwa narrated how God used a male friend to remind her of who she is.
According to fashion enthusiast, the reminder paid off and it has made her stronger.
She however admits that being an adult is not a joke.
The beauty entrepreneur wrote on her Instagram page,
I have had a rough couple of days, I visited a friend's restaurant yesterday and as we sat to catch up it's like the spirit was speaking thru him and he had no idea. I shared somethings with him and he simply said "now, that's why you are here", God let's you go through the valleys not because he hates you but he needs your voice to testify to other people who feel stuck, to let people know that they too when tried can survive it.

You gotta stand tall, you have to survive it, there are people waiting and lives that need to be touched daily by your story. My purpose is my voice, the things I go through is not for me but to help someone who is in the dark to see that there is light at the end of the tunnel. I am a vessel, a Channel, I am becoming more. (I wish God won't trust me so much sha cos sometimes it be like the fire is about to kill me) adulting is a lot!!!!

We stay grateful. thank you friend, God used you to remind me of who I am. May we all have those timely reminders when it's all going crazy 😜. Good morning ☀️ I am queen 👑