Ghana to sue Black Panther producers for using Ghanian traditional wear without permission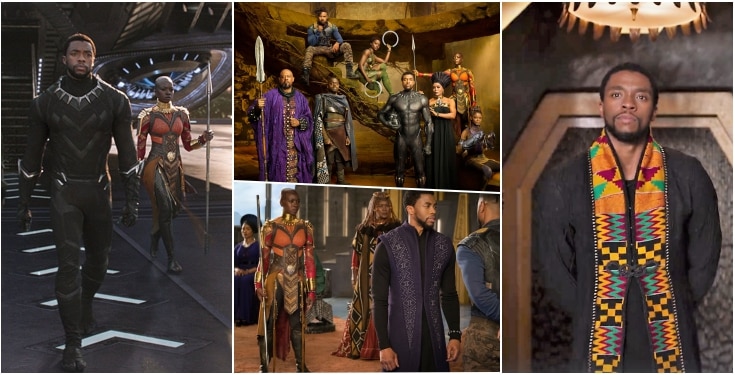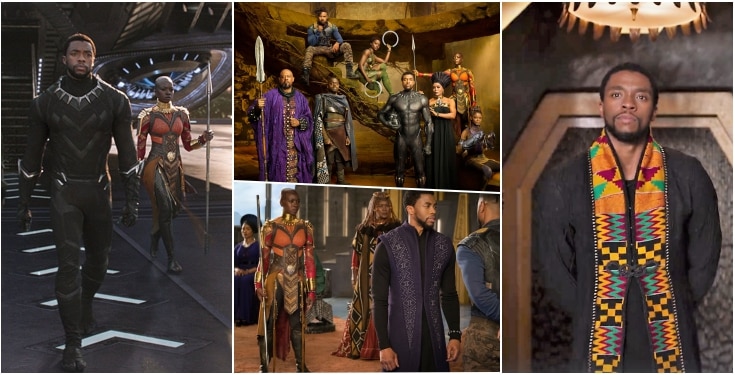 Authorities in Ghana are planning to sue producers of the movie Black Panther, Marvel Cinematic Universe (MCU) over alleged patent and copyright breaches.
The producers of the movie are accused of using the country's famous traditional fabric, Kente, without appropriate permission.
According to the Ghana National Folklore Board, the producers ought to have gotten permission from them before using the traditional Kente fabric in the film.
Reports says that though Ghana National Folklore Board are yet to officially write Marvel who produced the movie that broke several box office records netting 1.344 billion dollars as of May 22, 2018. They are however gearing up for that to express.
Ms Adobea who spoke on behalf of the board said "We are preparing a legal dossier. The strategy is that we are not going in for a fight," she indicated, adding "it is not adversarial".
She went on to explain that permissions are not required of anyone intending to use any of the Ghanaian symbols and folklore in a customary context or for personal use. In addition, she said the Board will "sit down with them [Marvel Studios], negotiate as to how they can compensate [Ghana] because they were to come for permission but they did not".