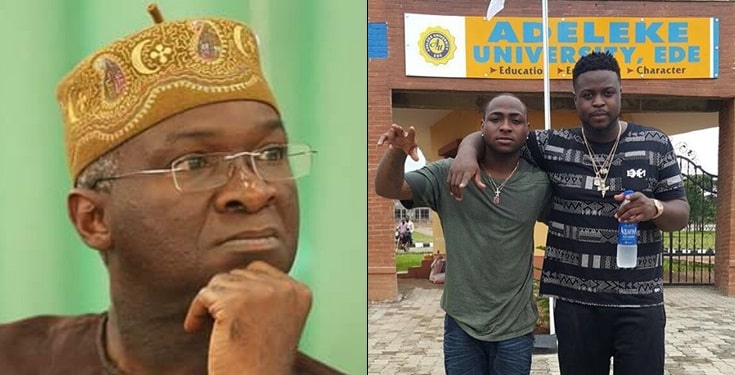 Davido's brother, Adewale Adeleke has stated that the former governor of Lagos State, Babajide Raji Fashola was set up to fail as Minister.
He made the statement while reacting to Laura Ikeji's post on social media, where she had called out EKDC over poor supply of electricity to her area.
Ikeji had written:
'My family and I have had less than 2hrs power supply in a week, could be lesser but let me just say 2hrs. Since January, don't think we've had upto 20 hrs of power And we have a minister!
'then after 4 days our 10 cards will be exhausted. What a messy place. And after 4 years, y'all will beg us to go vote. Vote for who
In his reaction to the post, Adewale Adeleke stated that Fashola was set up to fail as Minister as he was assigned to three different ministries to oversee
He wrote;
One minister to run three different ministerial positions. Power, works & housing he was set up to fail. The power sector alone can be split into two sectors Gencos & Discos unless Nigeria becomes serious about power generation we will continue to be in darkness!