Entertainment News
Exclusive details of marriage racketeering gone wrong by the Daina Logico family with Temidayo Kafaru…
Diana Faith Logico  (Ododo Yankee Dudu) and Temidayo Lucky Kafaru, met sometime in March 2019. And just about four weeks later, Diana's mother, Mrs. Edwina Logico called Temidayo to her private bedroom, where she informed him that her daughter was pregnant In what was clearly a well-planned scheme to trap him into a forced marriage. That she was introduced to Temidayo as an escort but after the alleged pregnancy and since Temidayo was prevailed upon as human and didn't want to have kids outside wedlock he considered to marry her thinking she would turn a new leaf when showed love and affection…
He paid deaf ears to all the unprintable things people said about Diana Faith Logico  being an escort but in his eyes she was his wife and the mother of his unborn child.Their plans paid off and Temidayo, who they wrongly assumed was extremely wealthy got married in a colorful ceremony to Diana in 2019 with so much debt unpaid till now.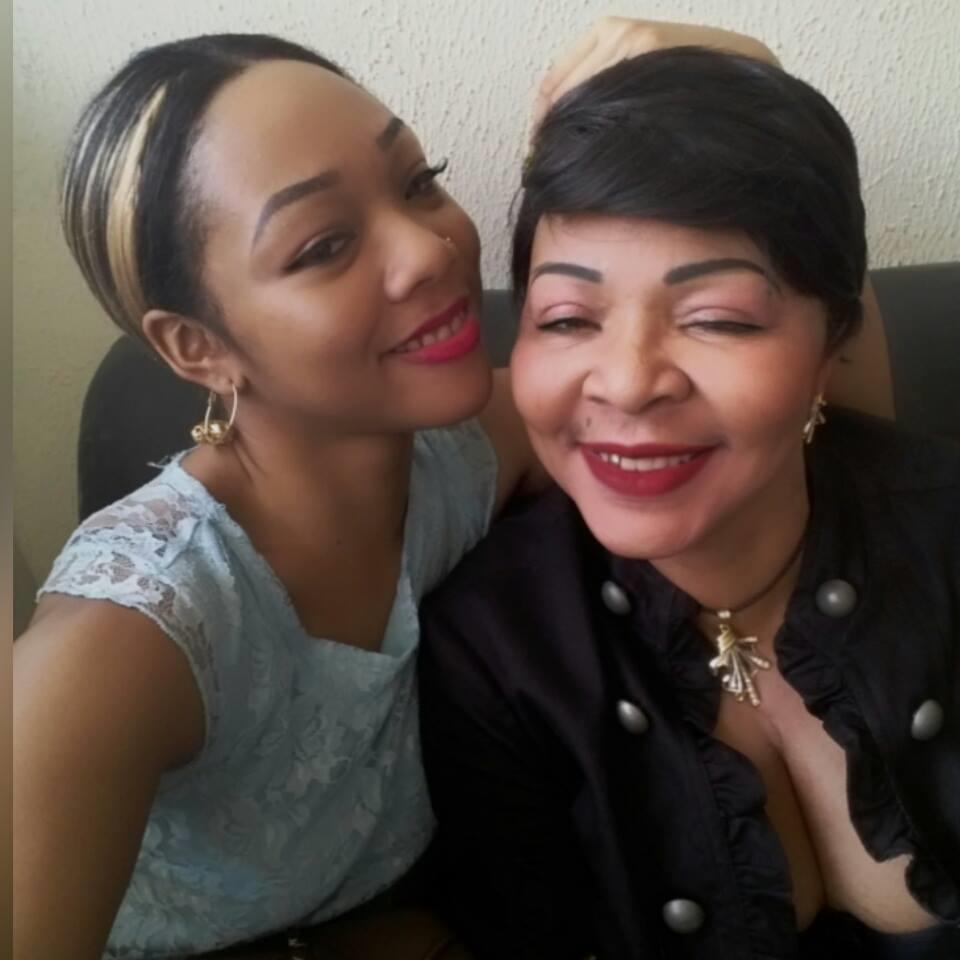 The Mother who gifted Temidayo two Aloe-vera flower in an old clay pot before the wedding, advised that the alo vera should be used for facial cleansing. The weird gift was working until July when Temidayo was alerted by few family members who prevailed on him to discard the Aloe-vera Pot Trouble started in paradise right from their honeymoon in Ghana.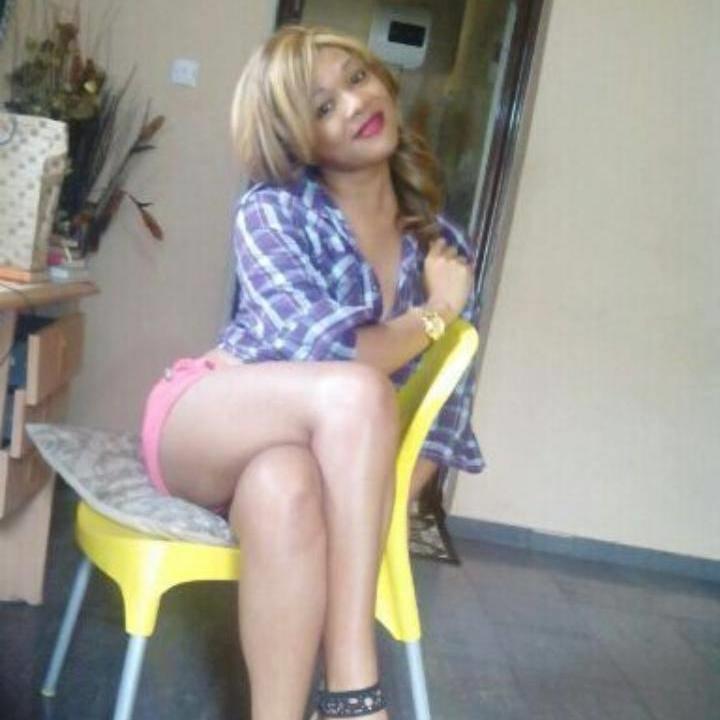 The ill-fated marriage kicked off on a bad note. Diana, who has a short fuse and also a violent woman allegedly slapped her new husband more than three times during their stay in Ghana over a minor argument. When temidayo told the mom, Mrs. Edwina Logico, her reply was a shocker, *IS ONLY YOUR WIFE THAT CAN SLAP YOU, IF ONLY YOU KNOW HOW MANY MEN OUT THERE THAT RECEIVED WORST, JUST BE PATIENT WITH HER. A clear indication that she was in the marriage solely for something that's far away from love. Things moved from bad to worse and it was evidently that the union was made in HELL and ALOE-VERA. Mrs. Edwina Logico  is the mastermind of the gold digging mission to wreck Temidayo. Aside from her overbearing and firm hold on the marriage and her daughters. She manipulated her daughter's husband to sign an agreement in their marriage on the 9th of April 2020. Among the ridiculous terms and conditions include monthly upkeep of 450,000 monthly, which was negotiated to 200,000 but she collected more than that monthly (an average of 370,000) excluding feeding and pampers.To establish and support any business of her choice that will benefit and develop her when their son turns 5 Months. To  provide and buy her a car as soon as he make additional money, get promoted or any form of financial breakthrough.  To never lay his hands on his wife and always be honest and truthful. to respect his wife and her family members and stop using derogatory words that may upset Diana Faith Logico. Prior to the signing of the agreement, Mrs Edwina Logico, masterminded a gold digging plot and compelled Temidayo to purchase flight tickets (Arik Airline) for some actors who she paraded as Benin High chiefs, sent from the royal palace of The Benin Kingdom. He was also asked to provide luxury accommodation and feeding for the royal palace members of her family numbering over 17 (seventeen) in the highbrow Lekki and Ajah axis of Lagos. And as if that wasn't enough, Diana was playing her own part of the script nearly choking the poor man to death with all sorts of financial requests ranging from luxury baby's car from a top American store Luxury Kids Car Club on IG-and other expensive shoppings reserved only for the super-rich class. Expectedly, the Logico's never ending financial needs has practically ruined Temidayo's finances.
Even after using is connection to secure a Job for Diana's elder sister (Divine Logico worth over 300k monthly, official car and official apartment in Lekki, as the GM Shores Hotel. He is said to be in a financial mess at the moment with large debt of drinks he used for the wedding and other lending institutions (such as Ren Money etc) Recently, things took a dramatic turn when Temidayo stopped buying Mrs. Edwina Logico insulin. After failed attempt by Diana Faith Logico to pressurize Temidayo to set up a multi-million naira business for her. She started pushing Temidayo to borrow money from his rich friends and family members on a chat via WhatsApp. She also advised that Temidayo go into fraud to sustain her fake lifestyle but Temidayo declined such advise. The Logico Family's (Diana Faith Logico and Mrs. Edwina Logico have resorted to blackmail in the media to drag Temidayo's reputation through the mud. Surprisingly, despite the pending investigation at Zone 2, Onikan in the early hours of the Sallah holidays on Thursday, the 30th day of July 2020, Mrs. Edwina Logico and Diana Faith Logico laid siege at his house with (5 to 7) fiercely looking heavily armed Mobile Police men from the Lagos State Criminal Investigation Department Panti, Yaba, Lagos State and 3 Female Squard of Domestic and Sexual Violence Response Team (DSVRT) plus Diana Faith Logico and her Mother to forcefully apprehend him.
It took the timely intervention and entreaties of his high profile Neigbor's , and one of the serving AIG who informed the police officers that the matter is already pending before the Honourable Court at the Lagos State High Court in SUIT NO: LD/10159MFHR/2020 and subject of on-going investigation at the office of the Assistant Inspector General of Police, Zone 2, Onikan, Lagos, before the officers left Temidayo  The one sided coordinator of Domestic and Sexual Violence Response Team (DSVRT), Mrs Tolulope Rodes – Vivour Adeniyi without carrying out any investigation on Temidayo – placed a call to Temidayo's work place through the help of his estranged wife and  manipulative mother in-law in a bid to get him fired on the 27th of July 2020. Reporting Temidayo's to his boss, without sending any prior messages to Temidayo or requesting for a meeting.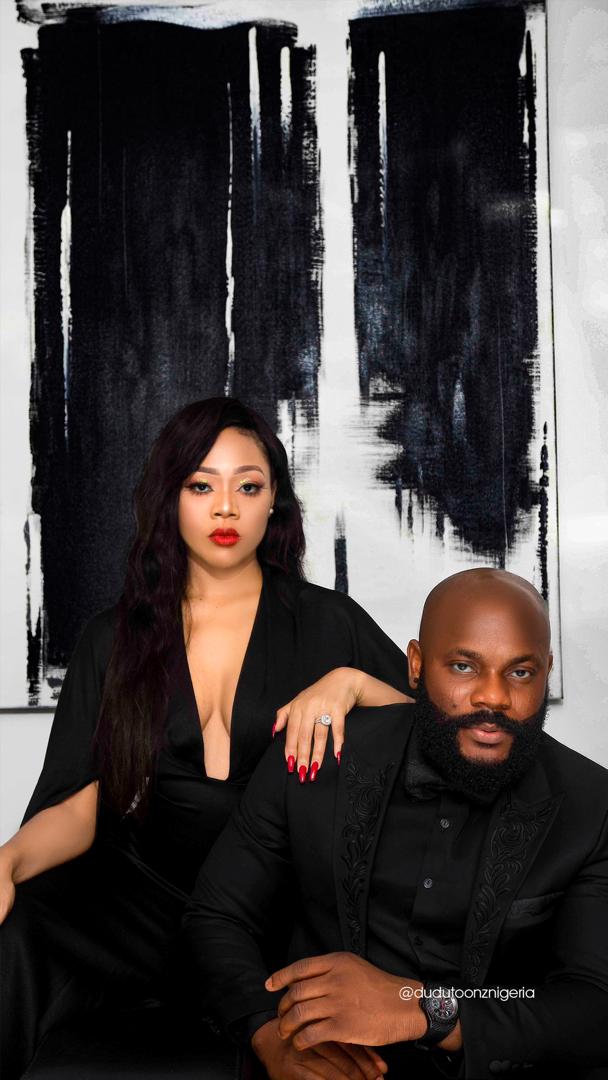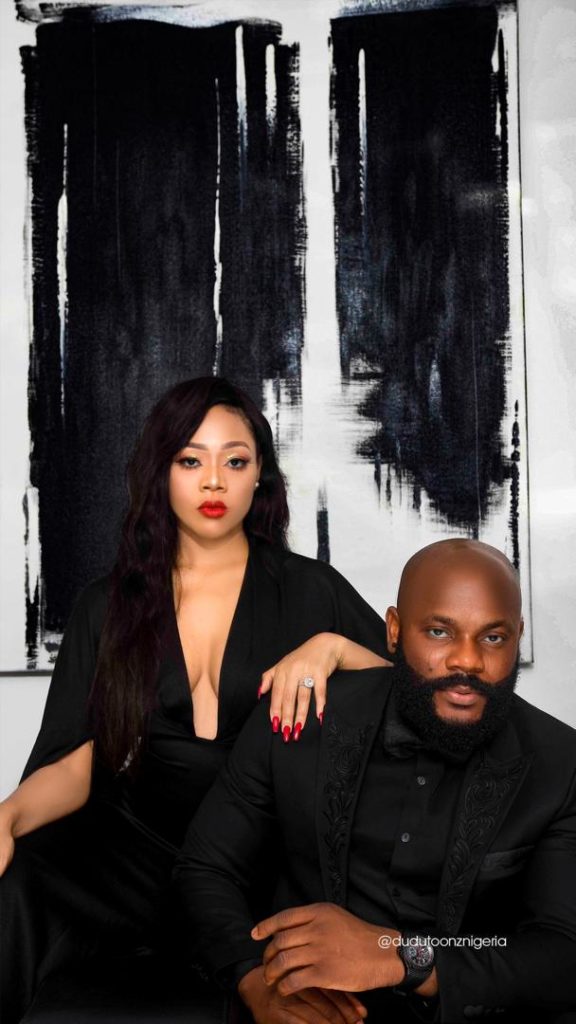 Temidayo personally contacted the agency and sent a recorded voice note of what transpired between himself and the wife to the Agency and thereafter introduced himself "Good Evening, my name is Temidayo L. Kafaru – my colleague sent your number that you have been trying to reach me In respect to Diana and her Mother" They later agreed on a date to meet, unfortunately Temidayo's lawyer requested for another convenient date. a message was sent to (DSVRT) But Domestic and Sexual Violence Response Team (DSVRT) cordinator called Temidayo and said in "YOU ARE PROVING STUBBORN YOU WILL SEE". Swiftly, The next day came for Temidayo's arrest. Diana Faith Logico and her Mother Edwina Logico stormed Temidayo's residence in a gangster-like manner and humiliated him right in his own house. The mother asked Diana to pack her remaining property's  to her mothers house. Diana unplugged and wiped the CCTV camera in Temidayo's house Not only did they carted away his international passport and other important documents. He was also physically assaulted by both Diana and her mother. And that wasn't all, they had emptied his upstairs apartment prior. But they claimed Temidayo gave them with his clear eyes.  2hs Power AC in the kitchen, 1.5 hs Power AC in his guest room. 55 inches LG  Led smart TV, Samsun blue ray set dvd, complete furniture, 6 x 6 Bed, Samsung Refrigerator, Carpet worth over 500k, Centre table, Fancy bed side lamp, International Passport, all his traveling bags, and few documents. Diana's mother who is also known for name dropping the renowned Oba of Benin where she claimed to be a member of the royal family (EWEKA) tried to use police intimidation unsuccessfully. In partnership with the Domestic and Sexual Violence Response Team (DSVRT) Cordinator. they have tried to prosecute and victimized Temidayo in retaliation for their failed financial schemes. sometime in March 2020, when he was arrested by the Divisional Police Officer (DPO) of Ajiwe Police Station, Ajah, Lagos State based on trumped-up charges of assault levelled against him by Diana Faith Logico under the instigation of her mother Mrs. Edwina Logico in that Temidayo refused to accept their excessive monetary demands and his insistence that his Mother-in-Law must give them space in their marriage, resulted to what was called an insult to the Royal princess Edwina Logico of the great Benin Kingdom. She then demanded Giant RAM, 20 Tubers of Yam, Vegetable Oil, Two Cartons of Red or white wine, and Uncle Bens or Basmati rice for advising his wife against third party interference. Thankfully, the Zone 2 police station team in charge of the case  did their job brilliantly. And through the intervention of the Assistant Inspector-General(AIG) and office of the Inspector-General(IG) they were able to intervene, which stopped Mrs Edwina Logico. The messy divorce which is warming up to be dirtiest in a long while might get more interesting in coming days as Temidayo is questioning the paternity of the only product of the doomed marriage. Why? Diana in a bid of Defamation of Temidayos character, alleged Temidayo for molesting his child of 4 months old- Hence, Temidayo raises so much doubt, that no matter what, no mother in her right senses will fabricate such lies on a true father to a son that she claimed she loves.  While Diana who has vowed to deal with Temidayo, they are busy working tirelessly to ensure his downfall by whatever means. Now parading their house help around, saying Temidayo said he will be paying the girl 25,000 naira anytime he touches her breast. Very Laughable, and the new one now that Temidayo Raped the girl twice. This was a girl that claimed she was going back to the North and Mrs Edwina Logico asked Temidayo to pay her off. Temidayo paid, few weeks later, house help has resumed work with Mrs Edwina Logico. What a master schemed. With a reputation for gold digging, the controversial mother in-law was alleged to be the mastermind of her first daughter, Toyin's crashed marriage. Stories abound of how she framed up her first son in-law on some baseless fraud allegations that eventually landed the poor man by name Chris in Kirikiri all because he couldn't keep up with her financial expectations. Her second daughter's Fiance and husband to-be suffered the same fate. The young man said to be a banker was harassed and chased almost to death with various allegations from the bank after an encounter with his supposed mother in-law to-be.
Sources claimed Edwina was infuriated because the young man wasn't financially stable enough as a banker for her high taste. Alleged him of duping them of their Rent. The third victim of Edwina's evil schemes is Temidayo who narrowly escaped being docked in prison courtesy of baseless allegations levelled against him such as, Forcing Diana to have Anal Sex, Beating Diana Countlessly, Molesting their son. Diana Faith Logico, the estranged wife of Temidayo was also said to be in the habit of incurring debts. One of  such embarrassing debts was when she bought expensive jewelries with her Mother worth over 850,000 from one Kenneth Anaele which she has refused to pay and kept away from her supposed husband. Temidayo later sold his Range Rover to car 45 Lekki to sustain Diana Faith Logico and Mrs Edwina Logico heavy financial demand and 20 percent of the money was used in paying for makeup debt owed by diana and she has vowed to completely finish Temidayo with the support of her mother.She has in the last few months of her marriage to Temidayo, set him back financially, emotionally and mentally. Temidayo's was majorly depressed that he attempted suicide twice, If not for his supportive Family, Friends and Colleagues who talked him out of the severe depression he wouldn't be here.
According to sources, her mother who claims to be from royalty in Benin Kingdom is the mastermind of her daughter's disgraceful lifestyle. Same woman who was selling Snail, Plantain and Yam, when they had no one to help them.  On Oct 9, 2011, A similar incident occurred with the Logico's Family as masterminded again by the same Mrs Edwina Logico. One of the victims of the family's marriage racketeering is one of Nigeria's famous presenter, of Naija Top 10 music countdown fame Deji Falope.
The young man was lucky to barely survive from his relationship with the Logicos. Not only was his blossoming career in entertainment successfully ended by the endless trouble of Mrs. Edwina Logico  , he was lucky to leave with his senses and reputation intact in the aftermath of his ordeal in the hands of the well-organized criminal syndicate known as Logico family. A search on Google (Mrs Edwina Logico and Deji Falope brought all of this up They are at it again but this time it seems they have met their match. Typical of a manipulative family, they are fighting tooth and nail, playing the victim card in an attempt to discredit their latest victim who is yet to recover from the trauma , debt of the doomed marriage to the Logicos.
Credits: Sahara Weekly