Ex-Miss Côte d'Ivoire, Mandjalia causes a stir with her height (Video)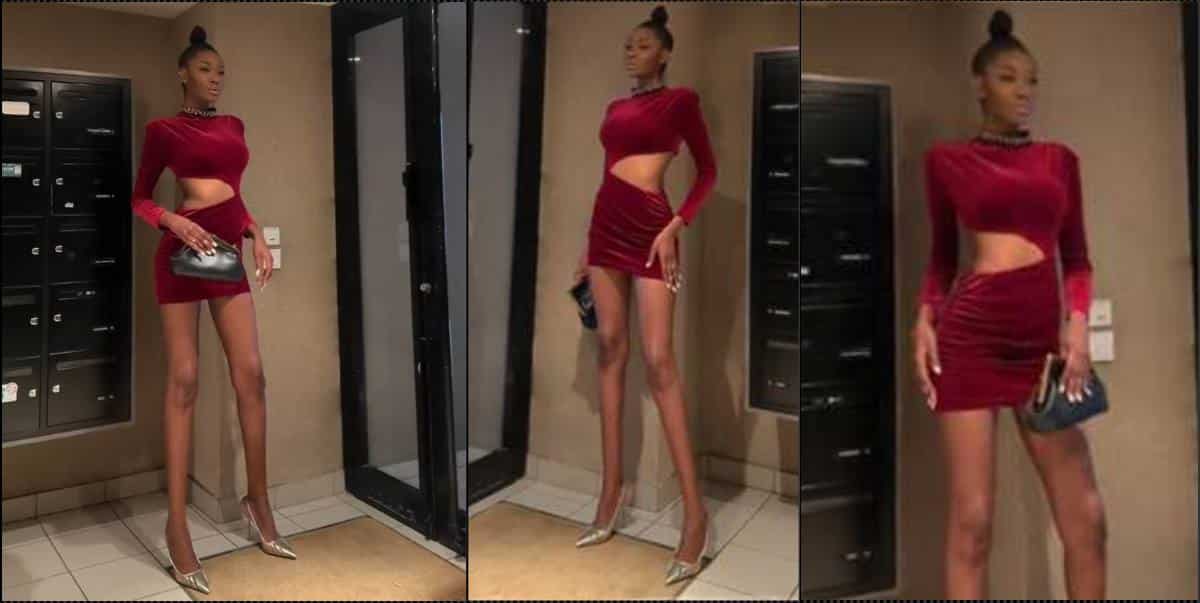 2017 Miss Côte d'Ivoire, Gbane Mandjalia causes a still as she puts her exceptional height and jaw-dropping physique on display.
A video making the rounds on social media captures the moment the beauty stood in a room with her head almost touching the roof.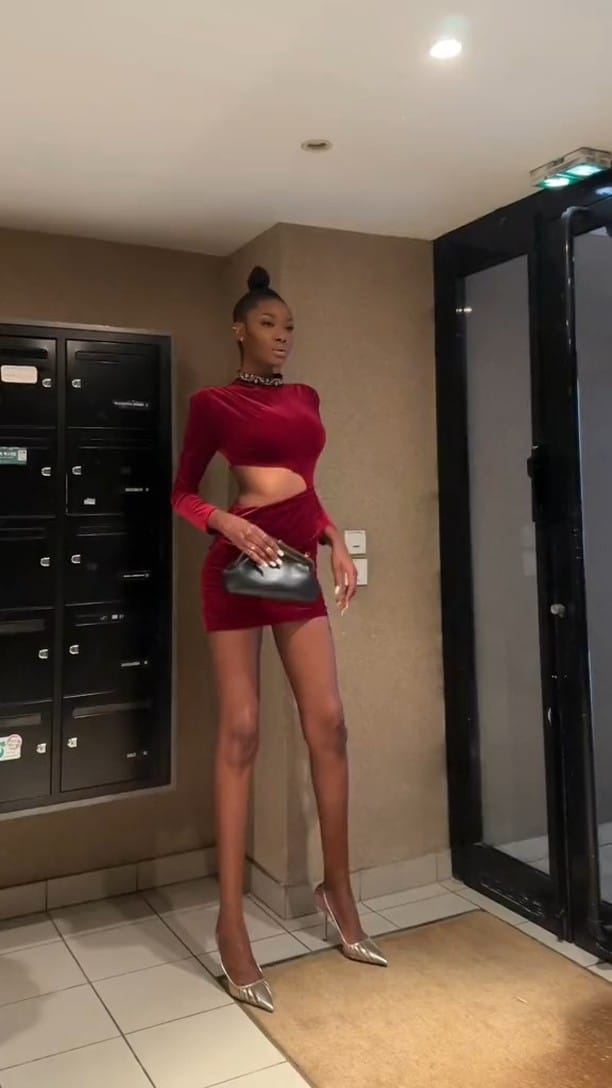 Gbane wore a velvet cutout mini dress that beautifully highlighted her figure, showcasing her curves. Complementing her attire, she wore silver pointed high-heeled shoes, further enhancing her already impressive height.
Social media users, however, trooped in numbers to express unwavering admiration for her stunning appearance.
Reactions trailing height of ex-Miss Côte d'Ivoire, Mandjalia
Toothfairy said: "Why isn't she with models? I a runway? My goodness."
sexynayaray commented: "Are tall girls supposed to wear heels? Asking for a friend."
Lobbeuh236 said: "That's what we call a human being. We are individuals."
raphael_edwin commented: "A tall queen."
Money said: "You still get mind wear heels wow."
samuel.etoh said: "Let the short breath, don't suffocate them."
sengibychefcoco reacted: "I hope she is doing some fashion runway, because she is the perfect candidate."
Lobbeuh236🥰🇨🇫🇨🇫🇨🇫 said: "That's what we call a human being 😳😳😳 we are individuals 😂😂😂"
Watch the video below …