Etinosa Idemudia smokes weed as she quotes the Bible (video)
Nollywood actress Etinosa Idemudia has stirred up controversy on social media after she appeared in a live video smoking weed with Holy Bible as an ashtray.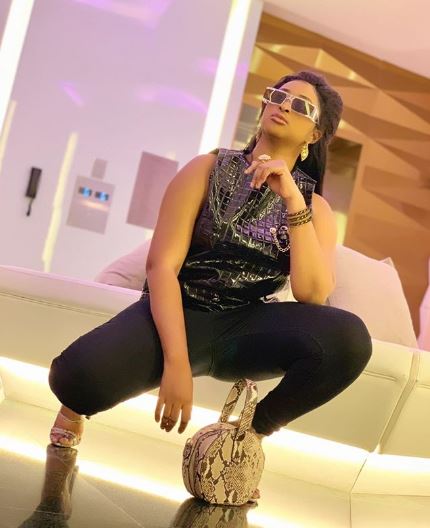 She claims nobody can blame her mother for the way she choose to live her life. She also declared one of the passages from the Holy Bible Proverbs 22:6 a scam.
She wrote:
"Proverbs 22:6 says
Train up a child when he is young and when he is old, he will not depart from it. Nobody can blame my mother, she trained and trained and still training. And am still departing."
See photos and video below: