Singer, Falz alongside some groups of individuals have stormed Lekki Tollgate in remembrance of protesters who were gunned down by the Nigerian military a year ago.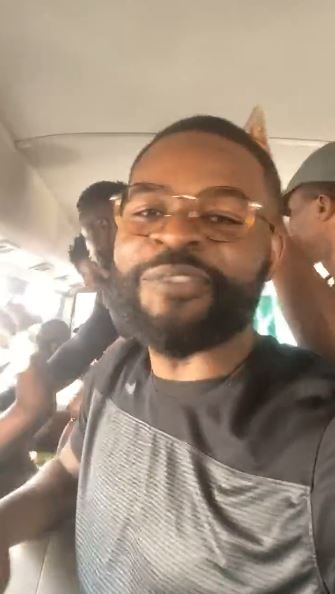 Falz, a major advocate of the EndSARS movement could be seen in a bus with lots of individuals. A convoy of cars also led the procession as they repeatedly chanted 'EndSARS!!!'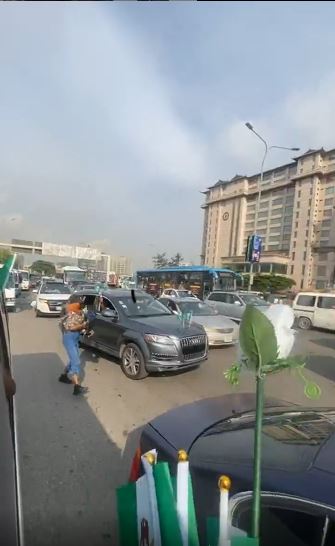 However, Falz who turned down an interview with newsmen could be heard asking police officers who were present at the venue some rhetorical questions such as:
"are you okay? Have you eaten today?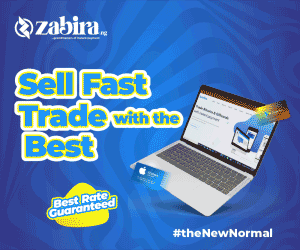 "What are the plans for your retirement? What will happen to you after service."
Another person could be heard explaining "we are doing this for you, for all of us. Nigeria is our country."
Watch the video below:
In an earlier report, at least two persons have been arrested by the Police during this EndSARS memorial.