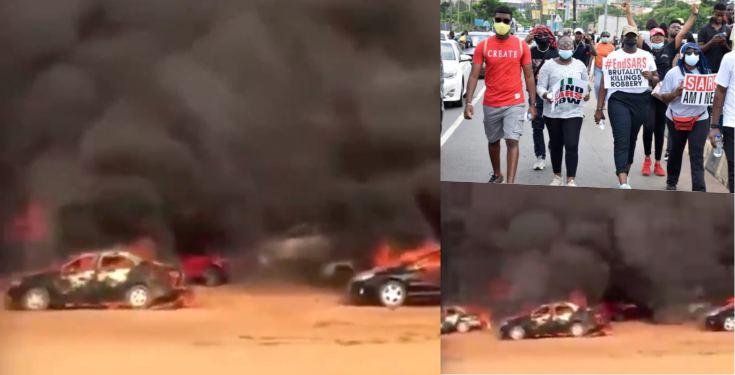 #EndSARS: Over 20 protesters' cars burnt in Abuja (Video)
Over 20 cars belonging to protesters have been burnt by some allegedly paid hoodlums in Abuja in order to disrupt the ongoing #EndSARs protest.
In the early hours of today, the police were deployed to the protest ground to disperse protesters but were unfortunately overpowered by the protesters.
Later in the day, thugs swamped the avenue with weapons, shooting at protesters and burning vehicles while the police stood and watch. It was gathered that the torching of cars started with the DJ's truck followed by others, leaving countless protesters injured.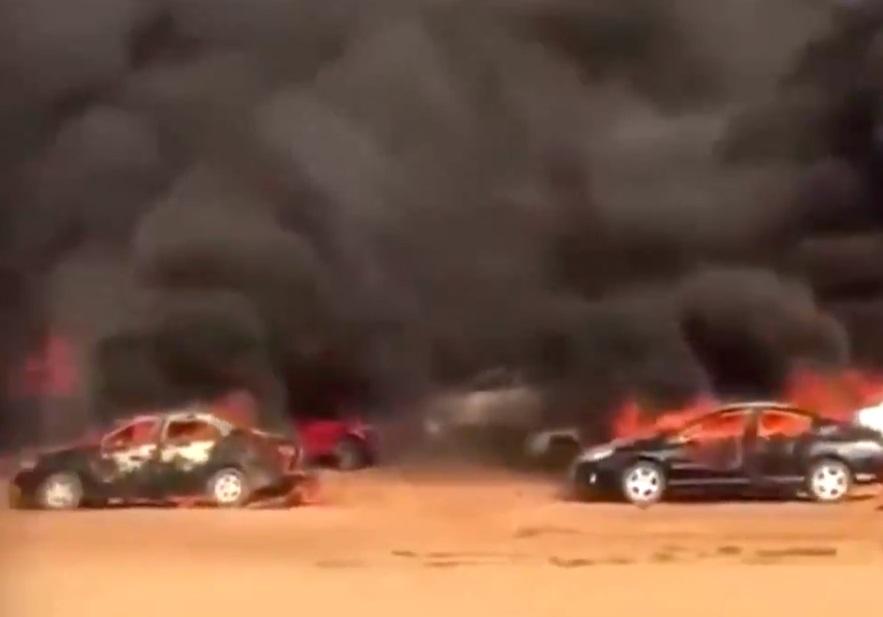 As of the time of this report, armed policemen had been deployed to guide the CBN building.
Despite the attack on them, the demonstrators have vowed to return in numbers to continue with their protest.
Watch video from the scene below …