BBNaija
Elozonam and Diane: A Blossoming Bond
Just like a flower that has reached full bloom, the friendship between Diane and Elozonam has grown from that small bud we noticed in the Big Brother Naija House.
Gist And Game Buds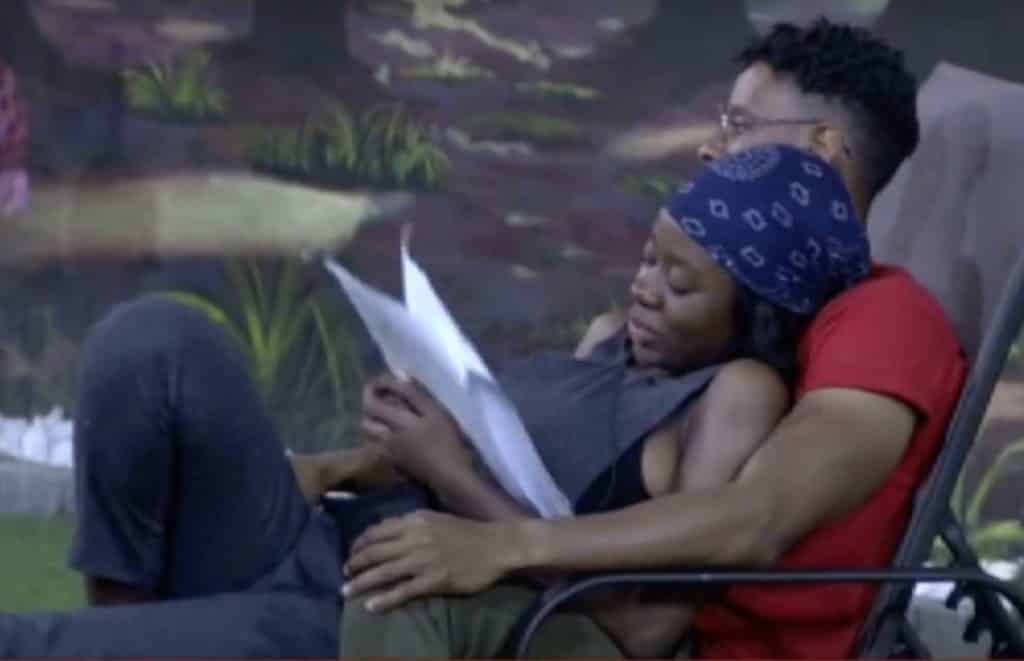 One thing we noticed between these two is the time they spend gisting together. From swapping personal stories to talking about issues in the House, Elozonam and Diane derive joy in sharing each other's space and we love that about them.
Another thing from both of them is their love for the truth or dare game. True they enjoy partaking in it, we are yet to see a moment where they obliged the Housemates by getting intimate. On this, Diane is usually the reluctant one, while Elozonam doesn't see anything wrong with kissing – after all, it's just a game.
Children at heart, we won't forget how they once engaged in a game of duvet snatching
. Also, before going to sleep on their individual beds, Diane and Elozonam have a thing where they lie together on each other's bed and whisper stories to each other. In Diane's words, "You have come to mark attendance." Aww, we find this endearing no matter what Diane says.
A Thorn In Their Path
It hasn't always been rosy for these two. By this, we are referring to the decisions both of them made as Veto Power Holder.
The week Diane won the Veto Power Game of Chance and Elozonam's team (The Icons) were up for possible Eviction, she Saved Sir Dee. This action which hurt Elozonam instantly and more so, deeply.
This week, Elozonam became Veto Power Holder and he toed the path of Diane and Saved Venita. Even though they gave each other reasons for the decisions they took, there were still some rough patches. In a conversation they had, Elozonam asked Diane, "Why didn't you Save me?" This question led to a proper talk which settled the painful matter in their midst.
Groove Partners
Did you see those times at the Saturday Night Parties that they rocked each other with reckless abandon? You don't groove like that with "just friends" for sure. Oh, those spicy moments are not limited to the Night Parties. After the Friday Night Arena games, Biggie switched up the music and guess who we caught grinding on each other? Yes, you guessed right – Diane and Elozonam. The situation was so intense that Diane didn't know the havoc she was wrecking on Elozonam down there. Well, Diane and Elozonam are peppering us with their friendship and we are here for it.
Having read through their story, what do you think is going on between Diane and Elozonam?