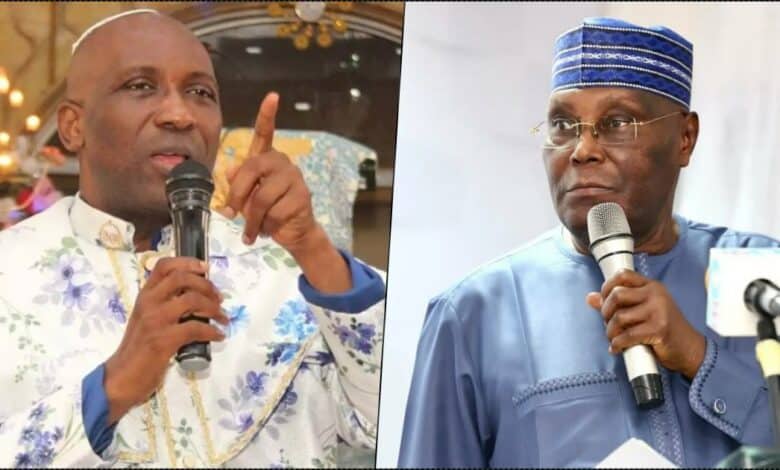 Election: "Atiku has an assignment from God" — Primate Ayodele reveals prophecy
Primate Elijah Ayodele, the leader of INRI Evangelical Spiritual Church, has alleged that the presidential candidate of the Peoples Democratic Party (PDP), Atiku Abubakar, has been chosen by God for a particular purpose.
The clergyman stated that Atiku's assignment was to govern Nigeria for only one term if he emerges victorious.
In a statement released by his media aide, Oluwatosin Osho, Ayodele listed some of the tasks to include restructuring, improving the education sector, lowering petrol prices, and reviving the economy.
He cautioned Atiku against disregarding the divine policies if he does not want to experience God's anger. While stating that his statement is not an endorsement or campaign for Atiku, the primate emphasized that the people's votes would determine the election's outcome.
However, he warned that if Atiku does not emerge victorious, Nigerians will suffer more than they have in past administrations.
Primate Ayodele's prophesy
"Among these three candidates, Atiku has been given an assignment from God to fix the nation within four years. If God gives Atiku victory in this election, he is to use only four years for this special assignment. If he wins and refuses to do the will of God for the people, he will see the wrath of God.
"He will not complete his term because God's anger will be placed on him. His assignment is to form an all-inclusive government, take care of security within six months, restructure before his term ends, reduce petroleum prices, fix the education sector, and revive the economy.
"He must not start selling Nigeria's property to his friends and if he does, he will see God's anger. If God helps him to get there and he neglects all these policies, God's wrath will be kindled against him.
"I am not saying Atiku will win the election, it's only the people's vote that can determine that but I am only saying what God sent me to say to Nigerians; Atiku has an assignment placed into his hands by God to fix the nation within four years. It's your choice to vote for him or not but if he doesn't emerge, the person that wins will only add to the yoke of Nigerians as it is written in 1king 12vs14. The people will suffer more than they have ever suffered in the past administrations."
"Atiku, the Lord said I should tell you that if you win, you must not spend beyond four years or else you will see the anger of God. You must do an all-inclusive government, restructuring, security, health and everything to put Nigeria in order. If you don't do these, God will be angry with you."