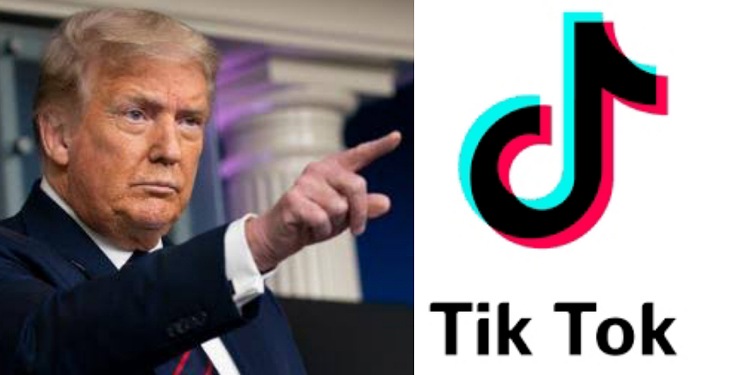 Donald Trump says he will ban TikTok in USA today
The 45th president of the United States of America (USA), Donald Trump has said he will ban TikTok app in the country through an executive order today, August 1.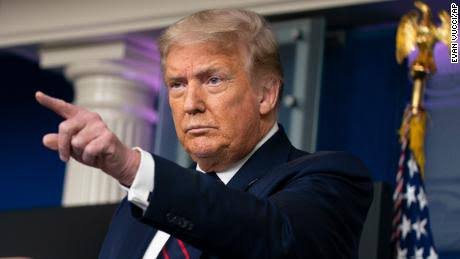 "As far as TikTok is concerned, we're banning them from the United States," Trump told pressmen while flying home from Florida on Friday evening, July 31.
Trump said he would sign something as soon as Saturday, and he could use emergency economic powers or an executive order.
"Well, I have that authority," he said.
Trump called the decision "severance" and firmly rejected the reported deal involving Microsoft buying TikTok.
The popular Chinese App which allows users to share videos with accompanying music or sound tracks, is owned by Chinese company, ByteDance.
In recent times, US lawmakers have raised national security concerns over TikTok's handling of user data, accusing the short-form video app of being a threat to national security because of its ties to China. They also allege that the company could be compelled to "support and cooperate with intelligence work controlled by the Chinese Communist Party."
Reacting to the impending move, a TikTok spokesperson told ABC News: "These are the facts: 100 million Americans come to TikTok for entertainment and connection, especially during the pandemic.
"We've hired nearly 1,000 people to our U.S. team this year alone, and are proud to be hiring another 10,000 employees into great paying jobs across the US. Our $1 billion creator fund supports U.S. creators who are building livelihoods from our platform."
"TikTok U.S. user data is stored in the U.S., with strict controls on employee access. TikTok's biggest investors come from the U.S. We are committed to protecting our users' privacy and safety as we continue working to bring joy to families and meaningful careers to those who create on our platform."
Several online reports claim TikTok has an estimated 65 million to 80 million users in the United States of America.