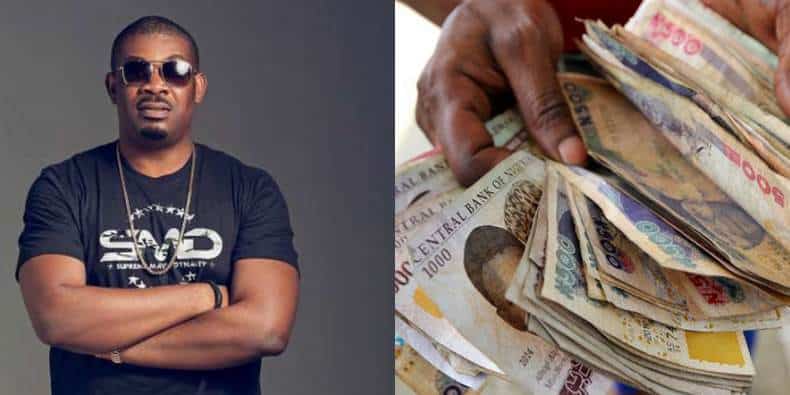 The recent announcement by CBN that the full implementation of the cashless policy will become effective on March 31, 2020 has been trailed with mixed reactions from concerned Nigerians.
According to the just released circular, the charges which takes effect today, would attract three percent processing fee for withdrawals and two percent processing fee for deposits above 500,000 for individual accounts.
The circular titled: "Re: Implementation of the Cashless Policy," was addressed to all banks and it announced the commencement of charges on deposits in addition to already existing charges on withdrawals.
Apparently, the CEO of Mavin Record, Don Jazzy is not happy with the news as he has taken to Twitter to express his discomfort.
Don Jazzy wrote, 'my dear the whole thing just reeks of a desperate move to generate revenue. When they load their own stolen money in the bank, they don't care whatever charges they have to pay'.
See his post below: